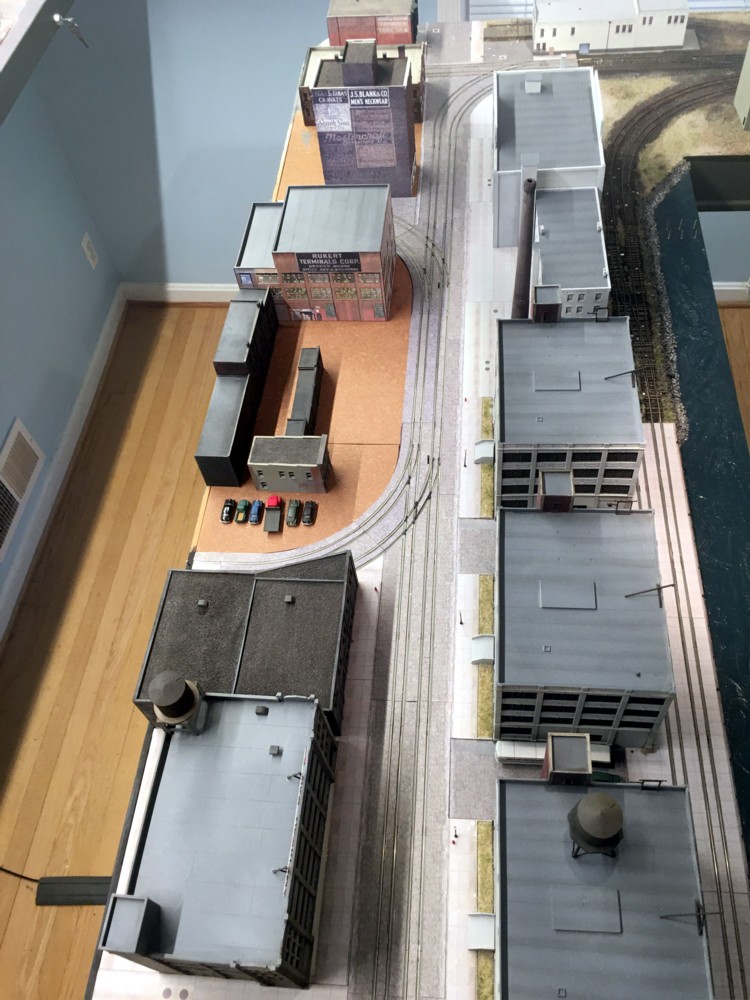 One of the more challenging aspects of this project is realistically modeling the street track. Brooklyn still has a lot of the signature Belgian block in place so I drove up there, took some photos from as high as I could get, and cobbled together some images in photoshop to use as photo laminates.
Doing the straight sections was fairly straightforward. The turnouts and curves? Not so much. At any rate I finished it all up this week which puts the last really challenging part of the layout in the rear view mirror.
My general plan is to have the model railroad "mostly done" by the end of the year.