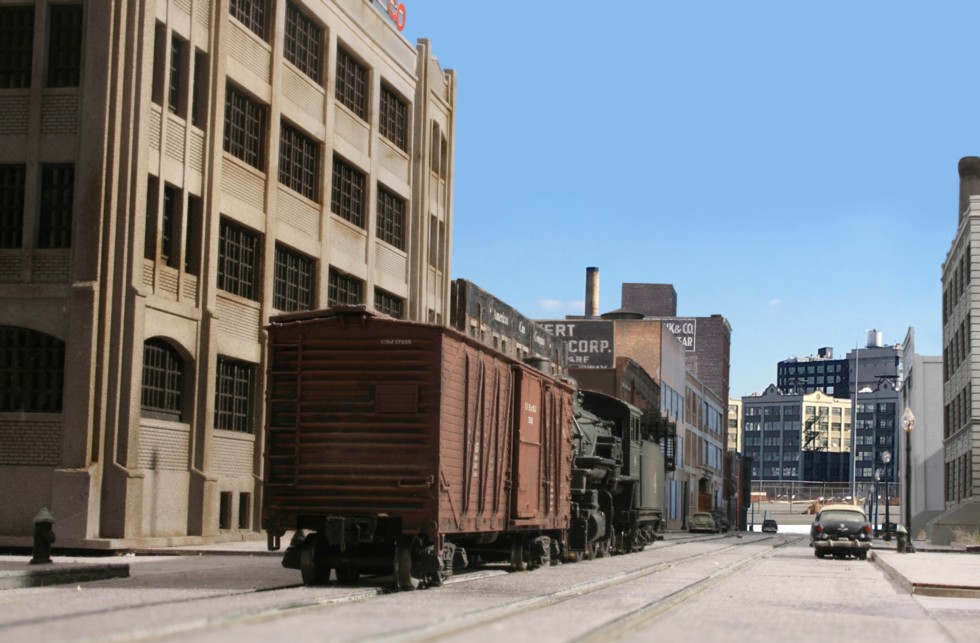 The Brooklyn Terminal is a proto freelanced , N scale layout based loosely on Brooklyn's Bush Terminal and Fulton Terminal railroads in the World War 2 era. The bench work footprint is in a freestanding island format, configured in a five foot by seven foot "L" sitting on pedestals in an upstairs bedroom "layout gallery" which also houses the Los Angeles Junction layout.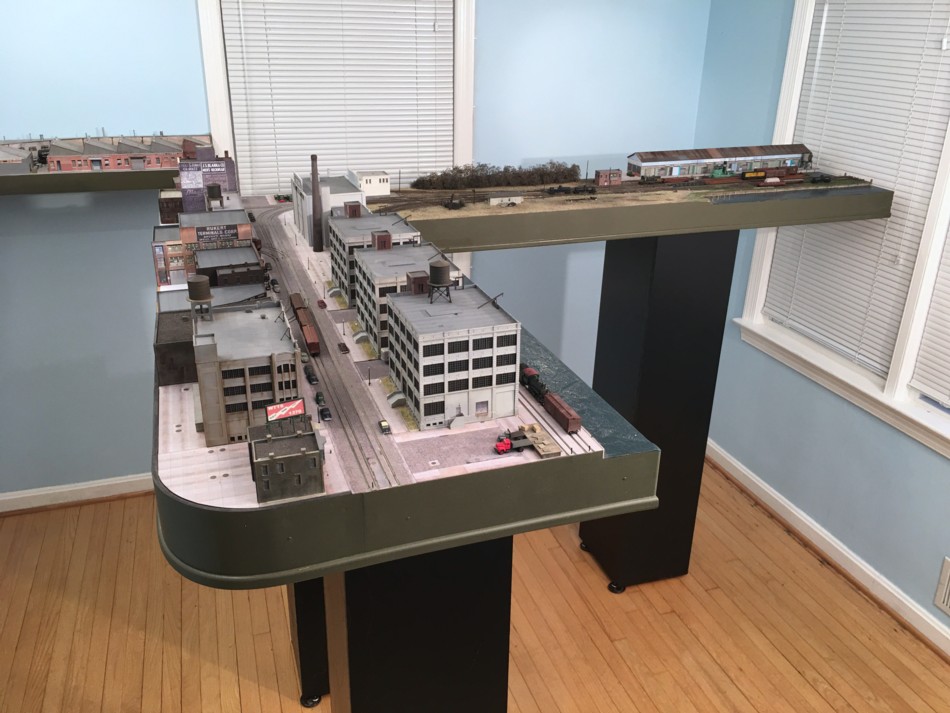 Overall view of the layout as of January 2021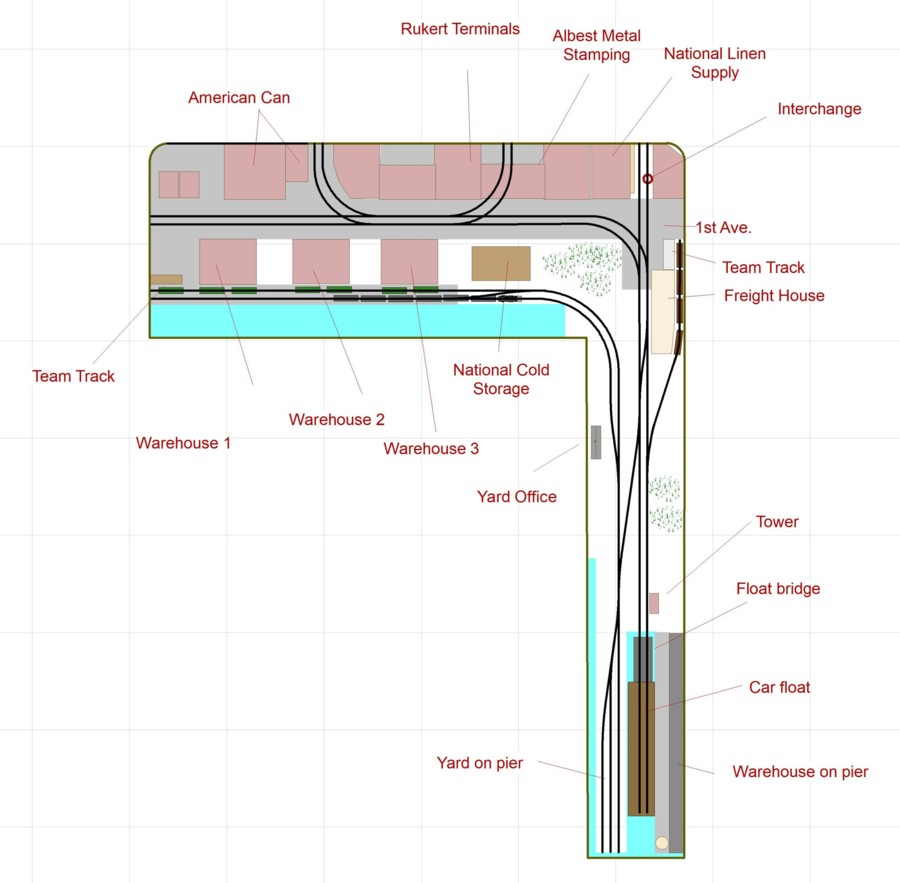 Scale: N
Era: 1940's
Theme: Proto freelanced based largely on Brooklyn's Bush and Fulton Terminals
Motive Power: Steam
Prototype: Proto-freelance composite of Bush Terminal and Fulton Terminal in Brooklyn, NY
Dimensions: 7 foot x 5 foot, 6 inch "L"
Bench work format: Freestanding island
Layout Height: 57 inches
Kato Unitram in the street running areas, hand laid code 40 elsewhere.