---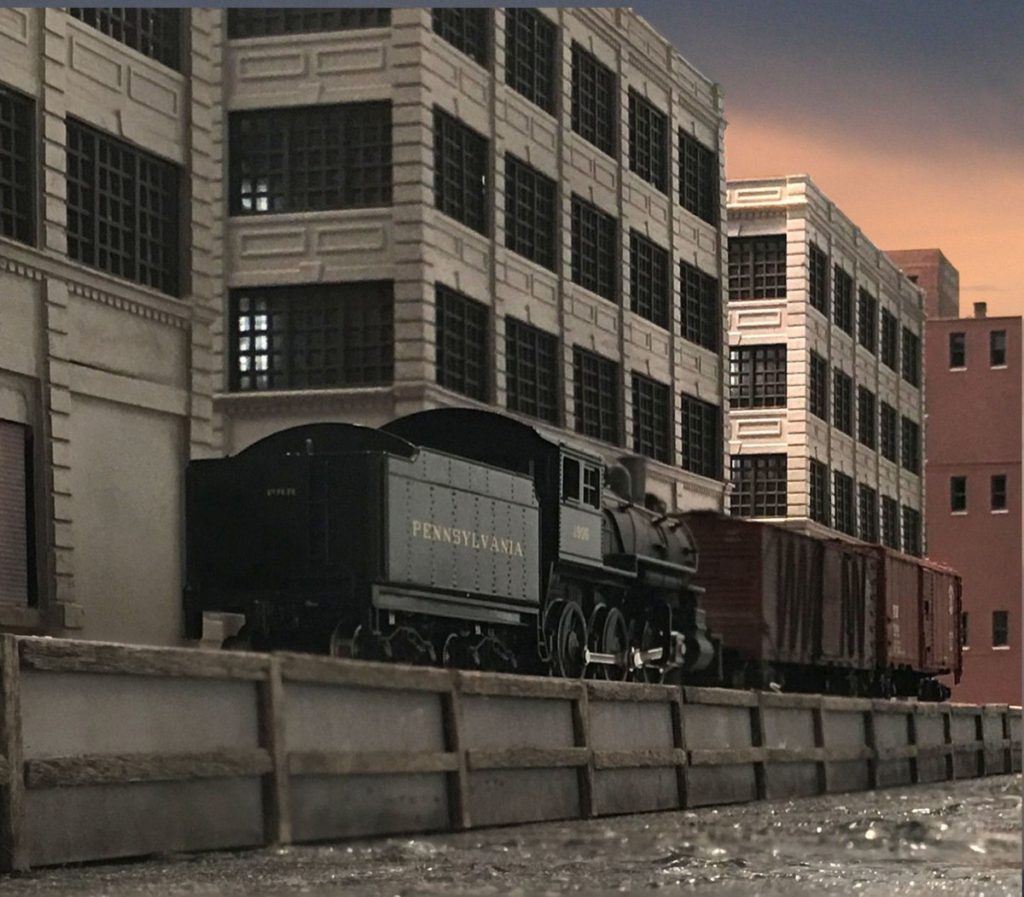 The switcher works the warehouses along the docks.
---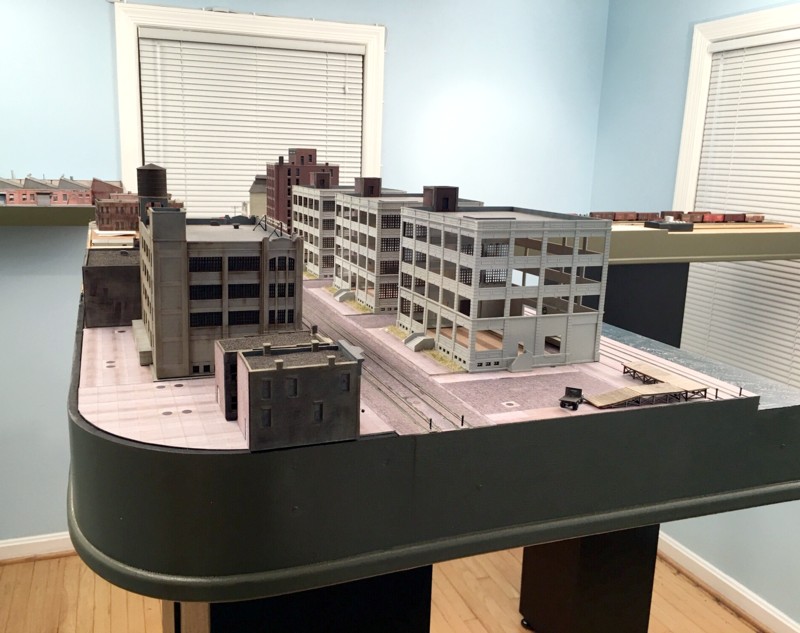 Overall view of the layout.
---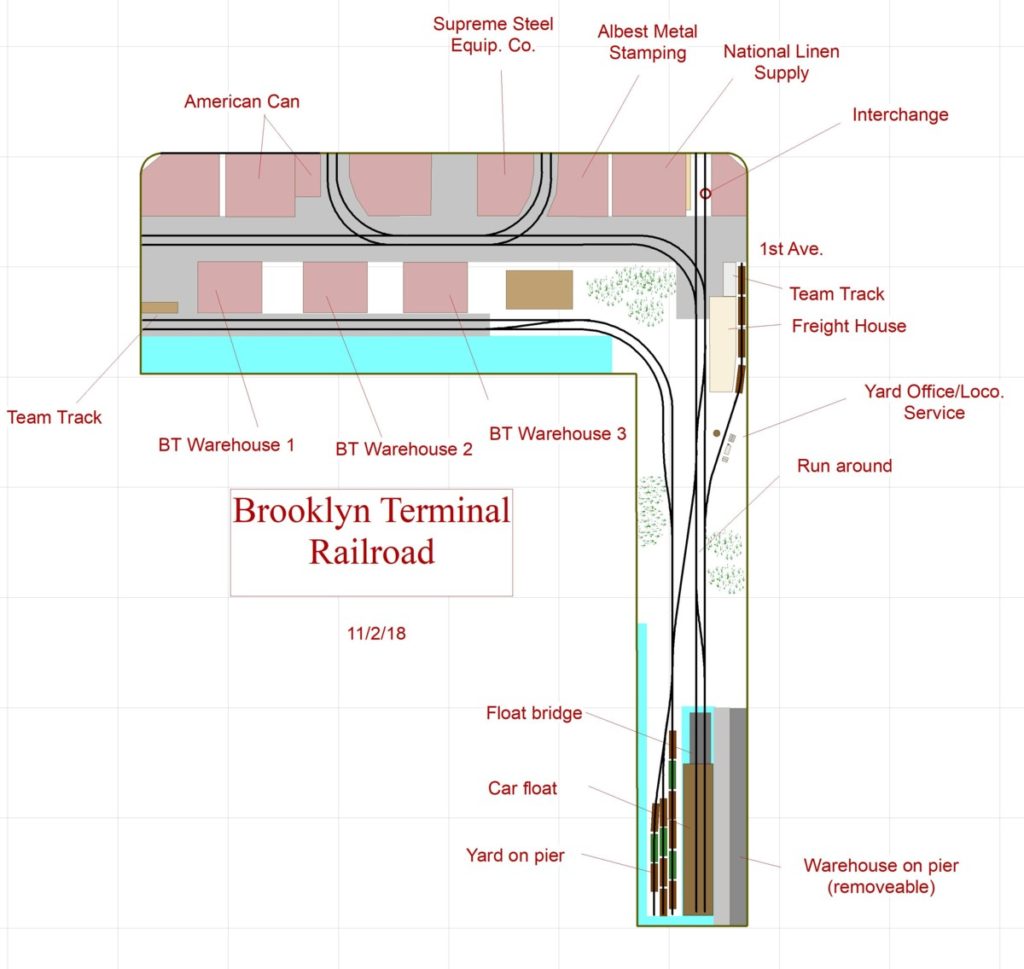 Scale: N
Era: 1940's
Theme: Proto freelanced based largely on Brooklyn's Bush and Fulton Terminals
Motive Power: Steam
Prototype: Proto-freelance composite of Bush Terminal and Fulton Terminal in Brooklyn, NY
Dimensions: 7 foot x 5 foot, 6 inch "L"
Bench work format: Freestanding island
Layout Height: 57 inches
Track: Kato Unitram for street running regions.  Other areas to be determined, code 40 if possible
Control System: CVP EasyDCC wireless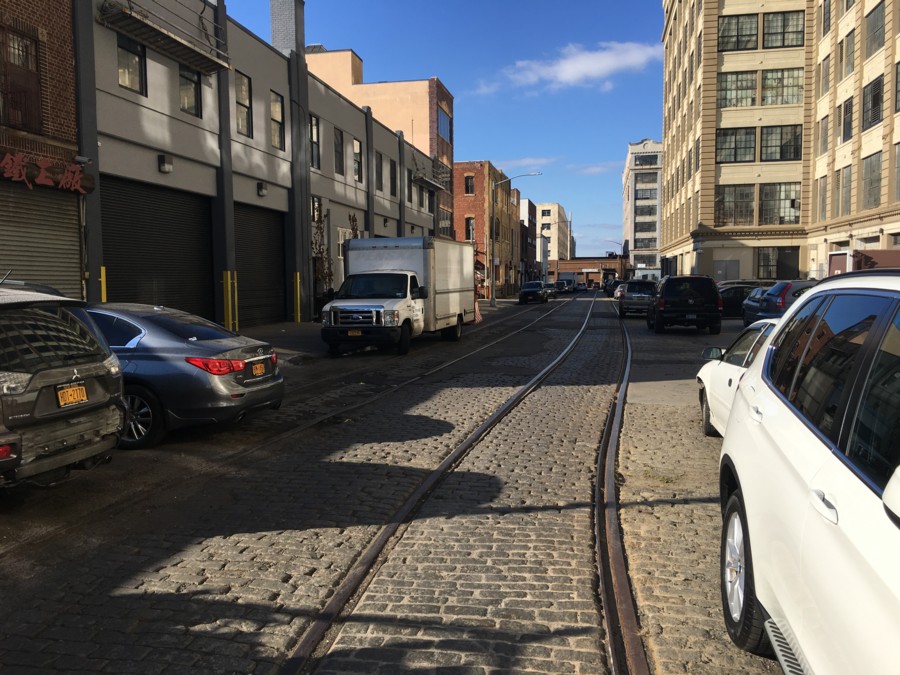 Old Bush Terminal street trackage looking north on 41st Street from 2nd Avenue.