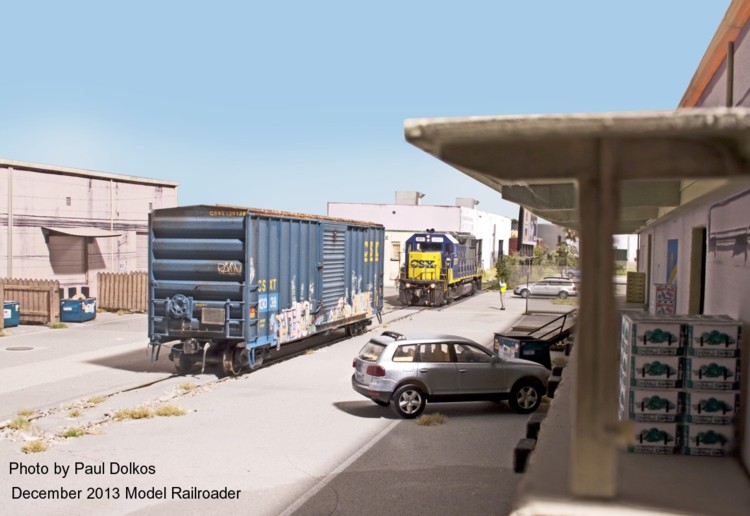 Crossing 12th Avenue to switch the Miami Produce Center.  Paul Dolkos photo.
Back in the day, Seaboard Airline aggressively approach Miami via a high traffic, double track main.  Freights ended their run at Hialeah Yard.  Passenger traffic continued on a double track main that took a sharp turn to the east near the airport, and then ended at the art deco station at 7th Avenue.  As passenger traffic declined the station was eventually demolished and the line morphed into a single track, three and half mile industrial spur nicknamed "The Downtown Spur".  Unlike my East Rail layout, the Downtown Spur layout follows the prototype relatively closely.  By current standards the line is unique by virtue of the 1950's aura it continues to maintain.  The line is peppered with a surprisingly diverse range of industries, many of which take single car loads making it ideal for a modeling subject.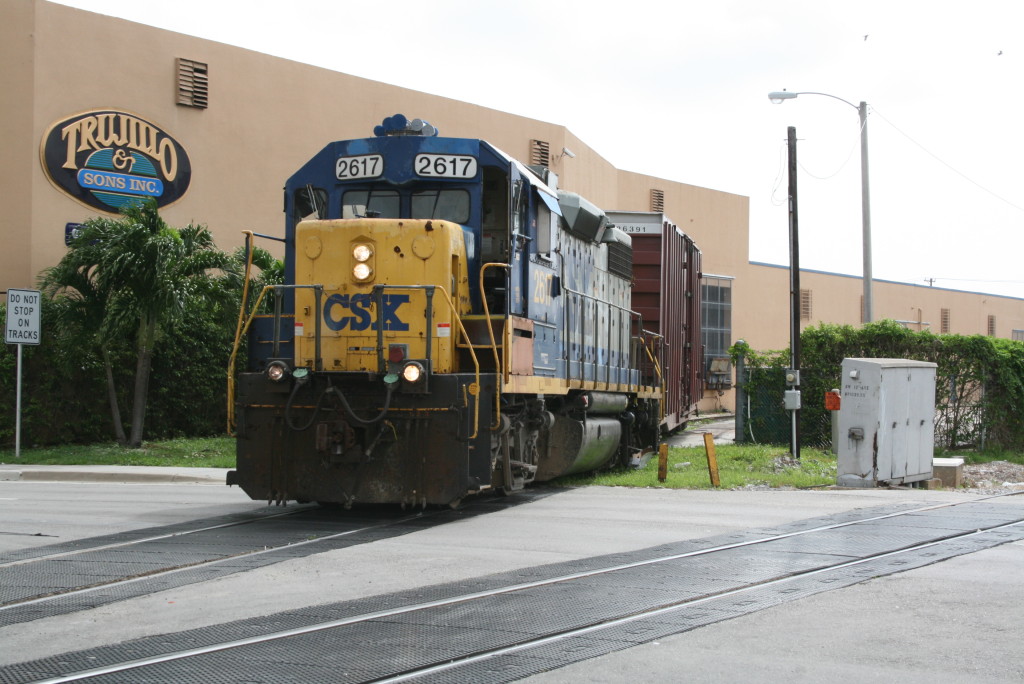 Yard job Y320 works Trujillo and Sons, a food processor on The Downtown Spur's east end. June 2008 photo.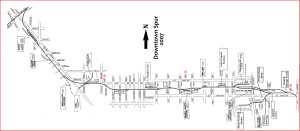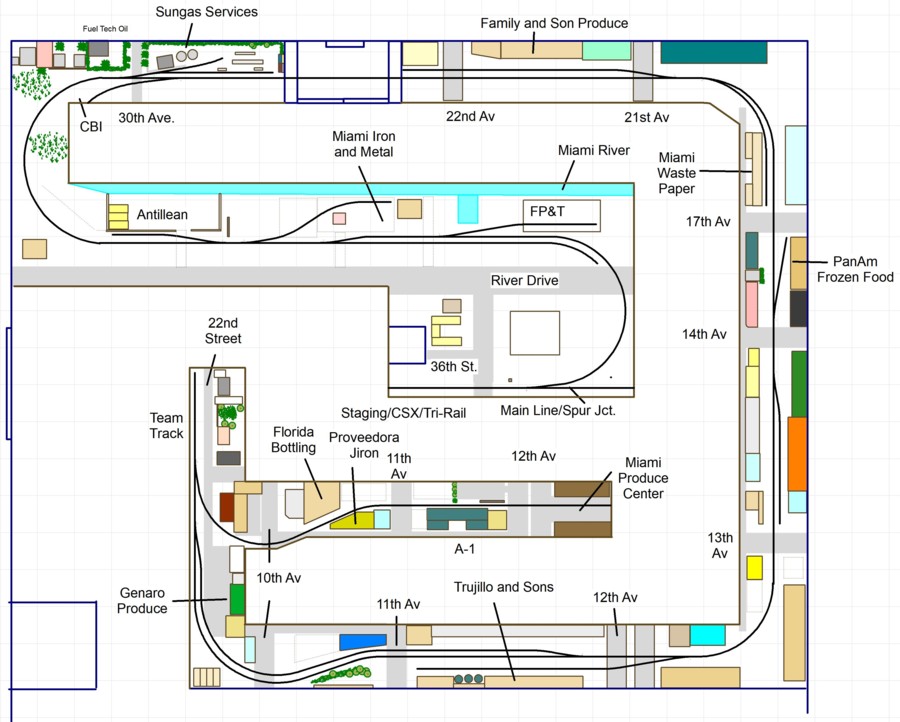 Scale: HO
Prototype: CSX 2007
Layout Size: 17.5 feet by 21.5 feet
Locale: Miami, FL
Bench work: Extruded foam on hollow core doors
Track: Micro Engineering code 70
Turnouts: Number 6
Curve Radius: 24 inches
Roadbed: none
Turnout Control: Manual
Control System: EasyDCC wireless
Backdrop: Painted drywall
Press Coverage: Model Railroader Magazine. December 2013