Email Lance at: lmindheim@shelflayouts.com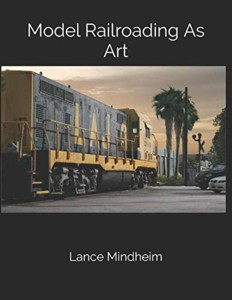 Just Released!  My latest book, Model Railroading As Art, is now available from Amazon.
News:
September 20, 2020: New blog entry
Finished and submitted my new book for Kalmbach, "How To Design A Model Railroad".  I expect it will be at least a year before it sees print.
Events I'll Be Attending and Presenting Clinics :
To be determined given the times we are in.