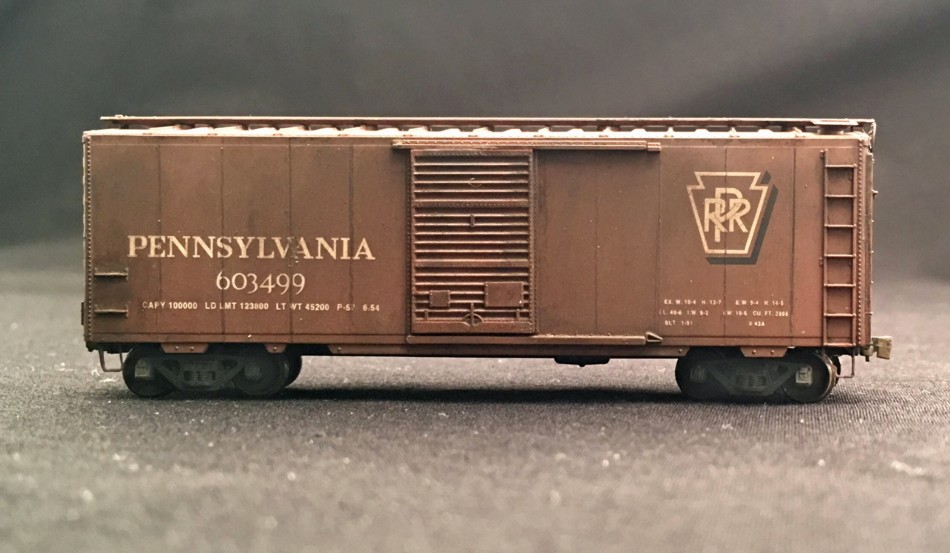 Work on the Brooklyn N scale layout begins with a step back to refresh my N scale skills and get back up to speed. High on the list is improving the appearance of rolling stock without making each project a months long effort. Challenges with N scale rolling stock include: excess height to accommodate truck mounted couplers, oversize couplers, cast on ladders and grabs, overly thick rivets and piping, and overly thick parts in general.  Essentially we have two weapons at our disposal, the use of color to downplay deficiencies and actually replacing parts.  Carving off ladders and grabs and replacing them is DOA in my decision department.  Not gonna happen.
Taking a look at the state of the scale, Micro Trains appears to still be the leader of the pack in terms of fine weld seams and rivet heads.  For now it seems the fastest approach to get something photo worthy is:
-Stick with Micro Trains for most pieces
-Use black washes around the ladders and brake staff to downplay the fact that they are cast on
-Replace the brake wheel with the excellent Gold Medal Models etching (a quick ten second fix)
-Replace the trucks with the exceptionally well thought out BLMA parts which effectively lower the car back to the correct car height.
-Replace the couplers with body mount Z scale ones.  Trim the trip pin off and paint them a dirty brown rust color.  I had high hopes for the new scale couplers but, alas the coupler pocket is so large it impinges truck swivel.