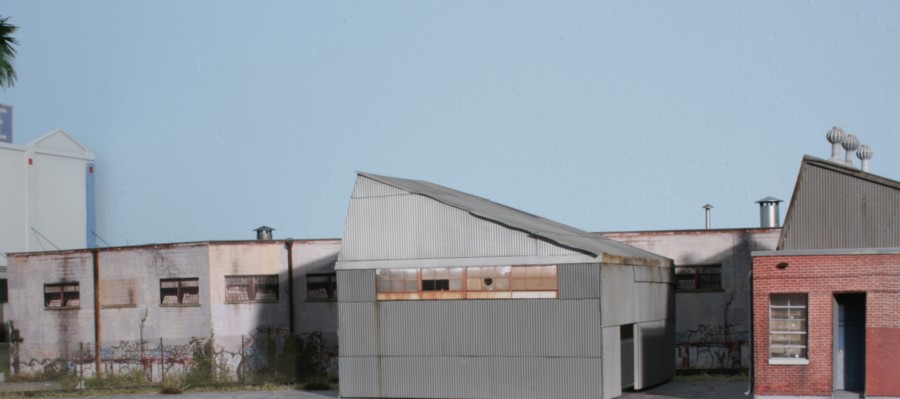 Just to the left of the main MP&F structure sits a small storage shed with a matching sawtooth roof.  Construction details:
Illustration board core
Windows are a photo of the actual structure's windows printed to size.
Siding is from Builders In Scale.
Paint consists of Rustoleum Gray primer with a follow-up of white primer on the panels above the windows
Weathering was a light wash of India Ink and alcohol throughout, burnt umber artist oils on the roof and a touch of brown weathering chalk.
Here's the prototype: