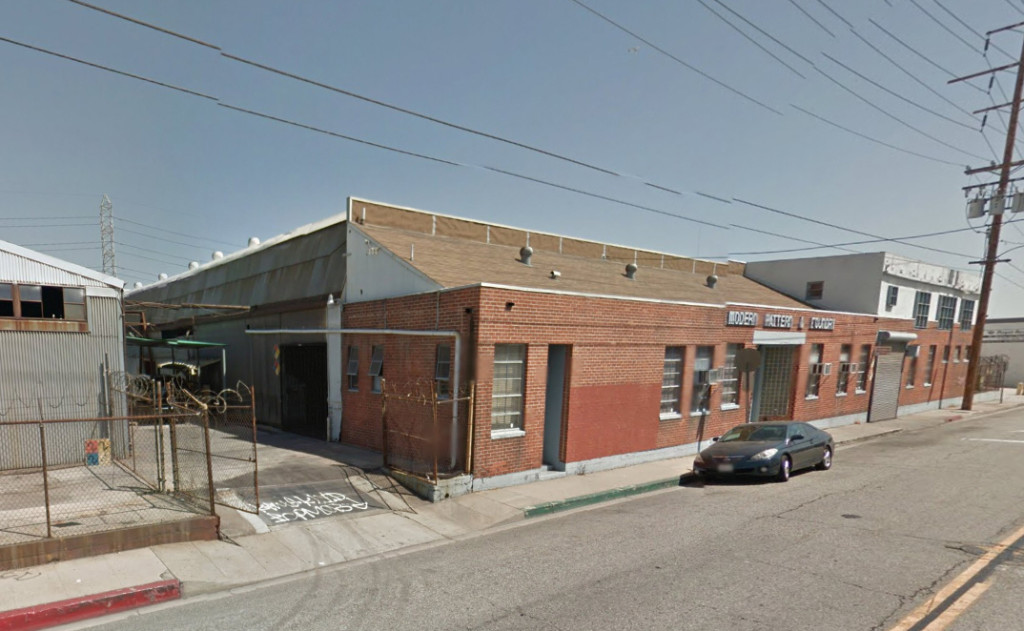 Finally!  Finally, I'm done with the MP&F structure.  The sawtooth roof and trapezoidal entrance doors were challenging to say the least.  I'm happy though.  Although it's not rail served, it is very representative of the industrial architecture of LA without appearing to be over the top or cherry picked as far as subject matter is concerned.  I've uploaded the photo wallpaper artwork to the how to section.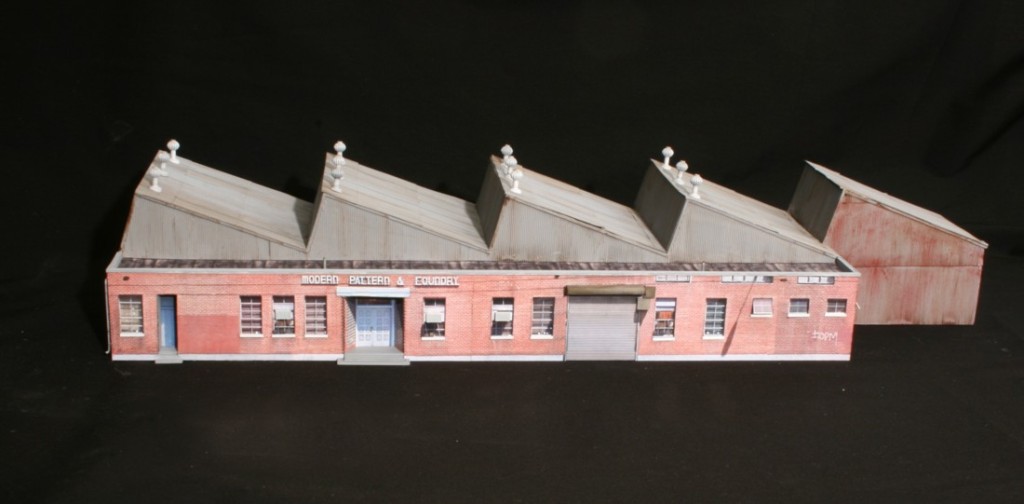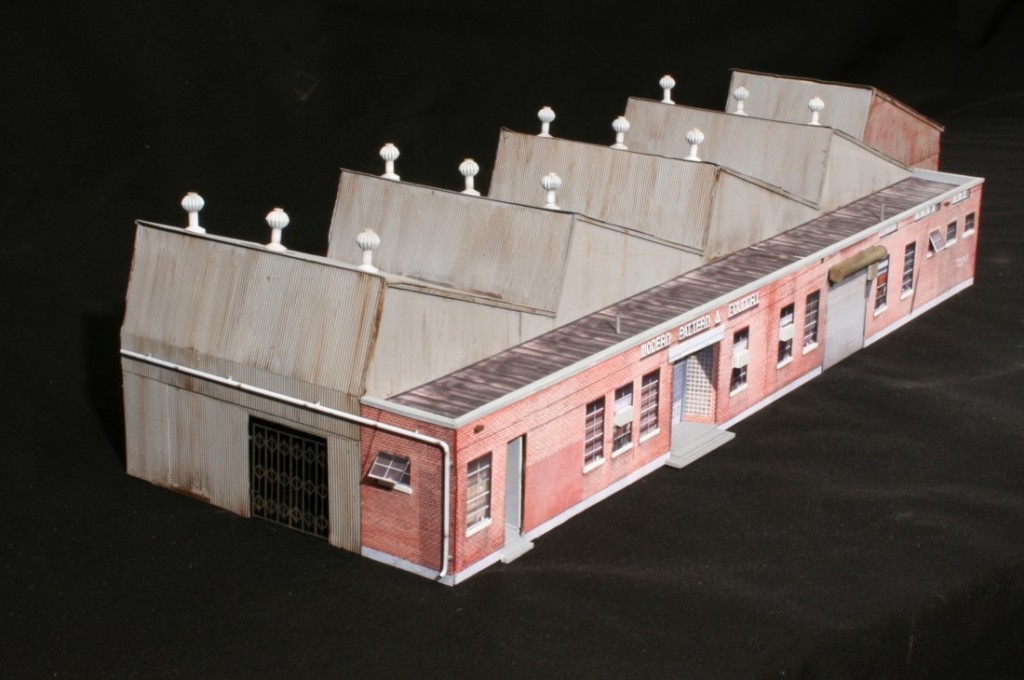 Construction details:
Core: Illustration board picked up from Michaels.  I was liberal with the stiffeners inside.  Adhesive for the core was a combination of wood glue and thick CA.  For added moisture resistance I sprayed it with shellac
Corrugated siding:  Builders In Scale siding adhered with Super 77 and thick CA.  The base coat is Rustoleum light gray primer followed up with a wash of India Ink/alcohol.  I followed up with a thin wash of burnt umber artist oils thinned in mineral spirits.  The back segment received a dry brushing of boxcar red.
Brick facade: Two layer photo wallpaper printed on gloss photo paper.  Prior to sealing with Dullcote, I masked off the windows so they maintained their glossy appearance. Doors are inset per the prototype.  A few photo windows are in the swung open position.
Roof: Photo wallpaper with aluminum tube vents.
Standoff details: air conditioners, roll up door and door mechanism, drains, burglar bars, cyclone vents.