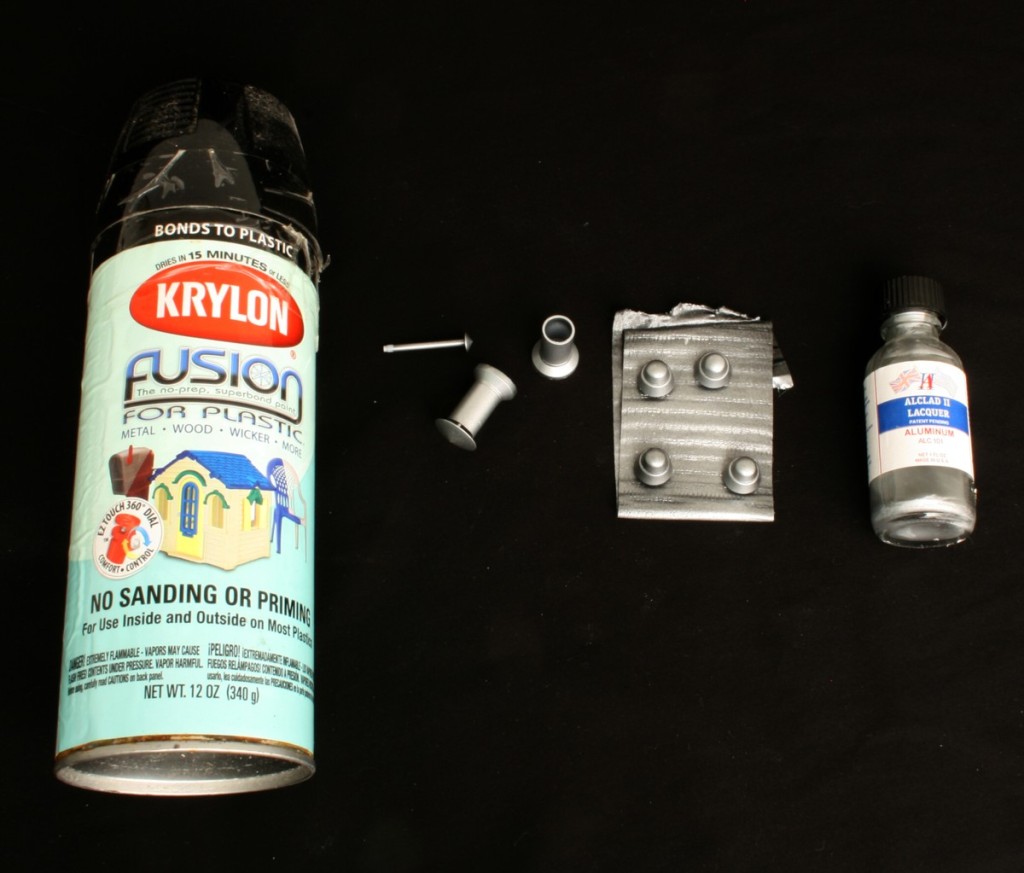 My attention of late has been on the Sweetener Products structure.  One of the signature features of corn syrup facilities is the preponderance of metallic vents and piping.  The question then becomes, how do you make plastic look like metal? Simply using silver paint, even traditional paints labeled as metallics, won't work.  They're far too grainy and look  like crap.  Fortunately, there is a system that is a) simpler and b) actually looks like metal when you're done.  So, that leaves two options: the old way which doesn't work or a simpler method which does.  The challenge is that old habits die hard in model railroading.
For decades, military modelers have been using Alclad II metallic lacquers (easily found online and in many hobby stores).  They are very forgiving and flow out of an airbrush far more smoothly than traditional paints.  They only require one additional step and it's a simple on at that.  The parts must first be painted with a gloss black lacquer.  I prefer Krylon Fusion for plastic as it has a very sophisticated spray tip that lays down an ultra smooth coat.  Here's all you need to do:
Spray your parts with gloss black lacquer
Let dry for 24 hours
Set your airbrush on 7 to 8psi (the low setting is crucial)
Spray on the Alclad II
That's it!