I've finally finished up the structure at 4722 South Everett Avenue.  Although I was able to obtain several dozen photos from my trip to the area last fall, the screen captures from Google Streetview ended up being more usable due to better lighting.  With this project I experimented with adding a lot more depth to the core with the window and door insets.  It was more time consuming and complicated but worth it I believe.  As modelers we are adding color to a surface and it becomes a matter of what is the most effective and practical matter to do it, paint or photo laminate.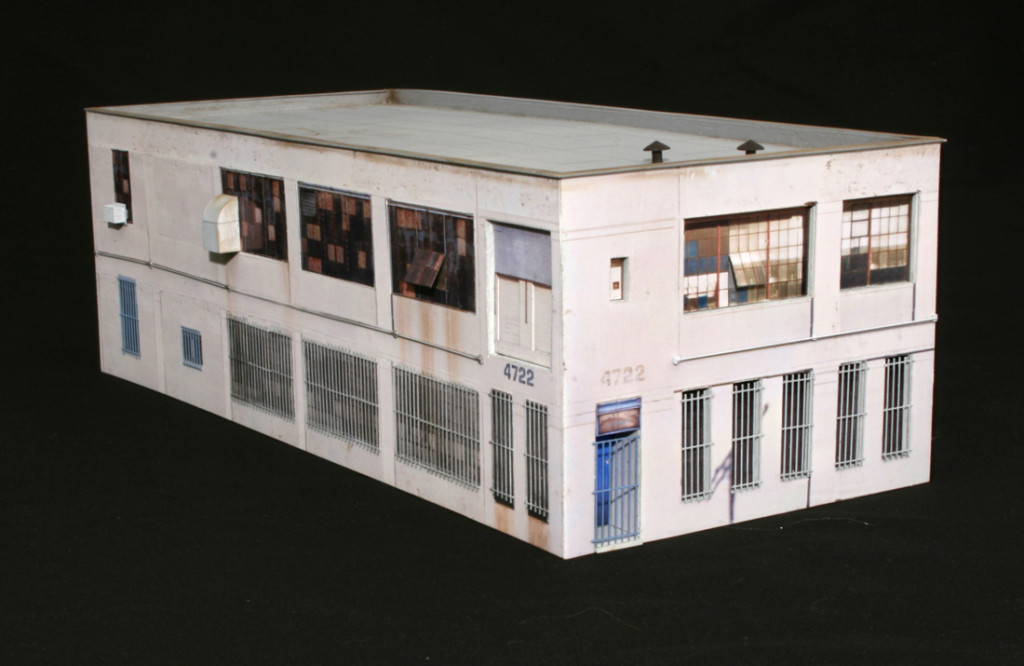 The security bars are from Tichy, the vents from Walthers, and the window ac unit from BLMA.  The rust stains under the windows were applied by very, very, lightly drawing down a tiny application of Bragdon weathering powders.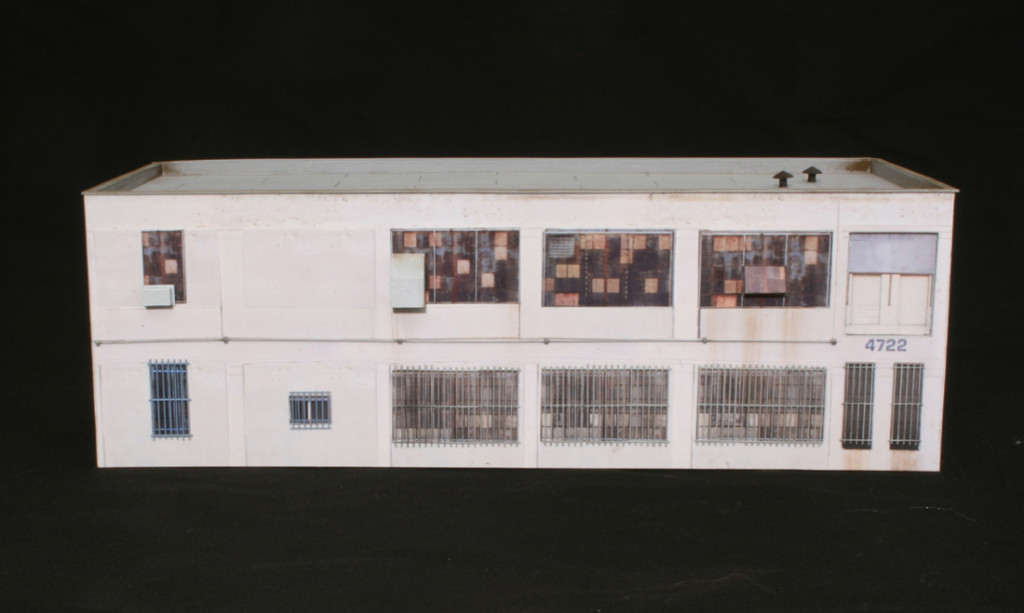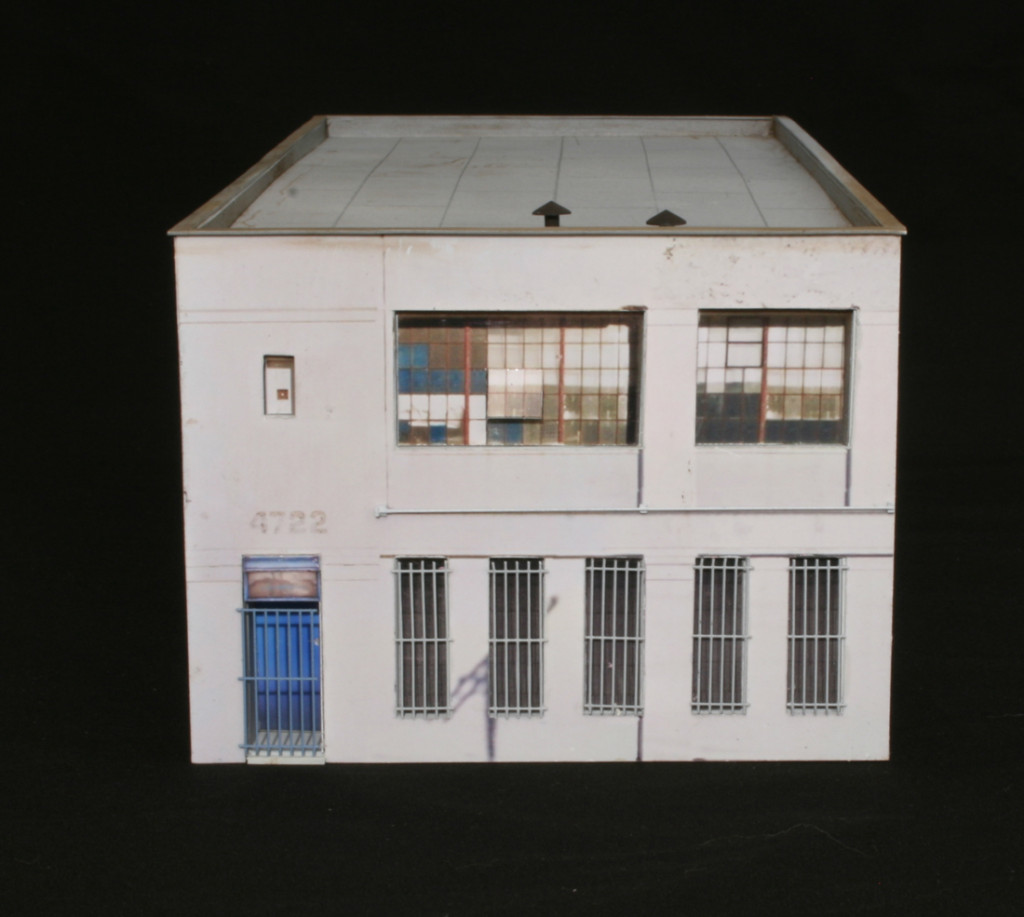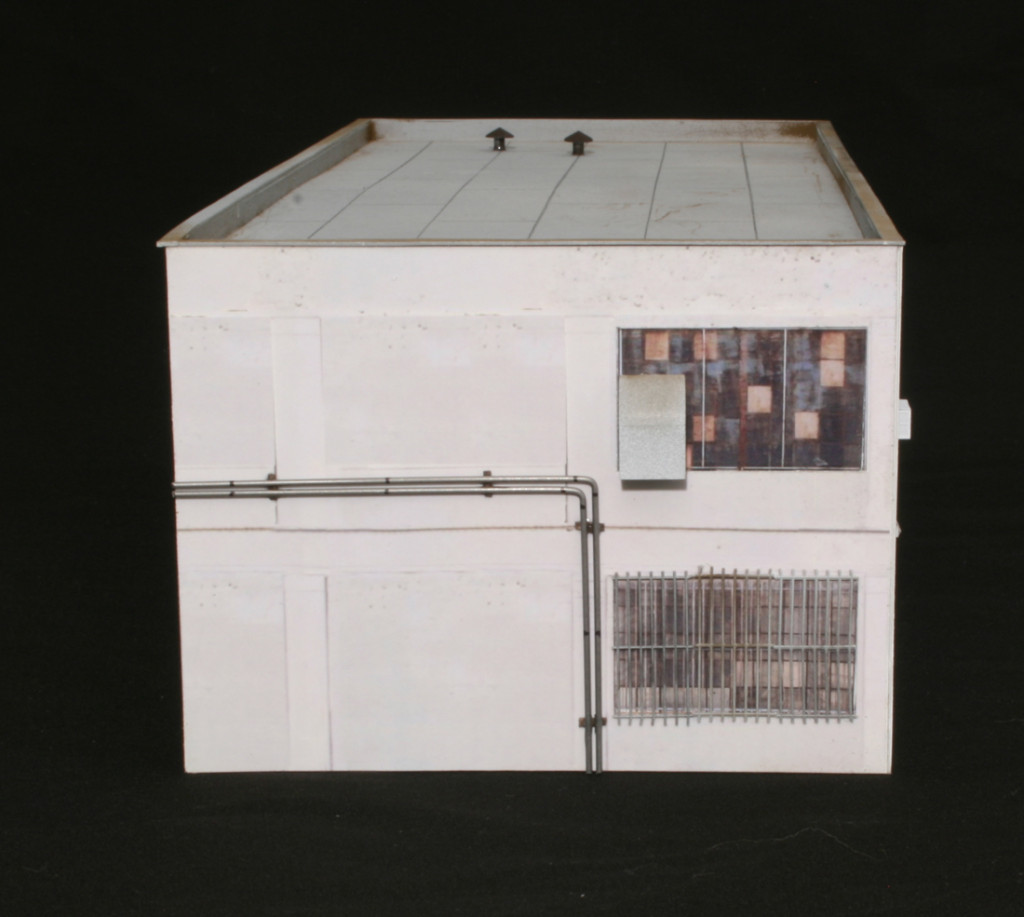 The conduit is .039″ spring wire (unpainted) with joints drawn in with a Sharpie and a coat of Dullcote.  The brackets are a sliver of .020″x.040″ styrene strip.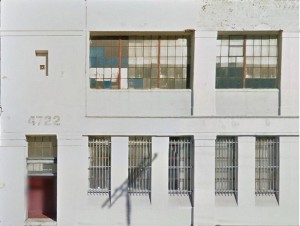 Here's the artwork for anybody that wants to have a go of it.  Print it out at 3.3 inches tall.