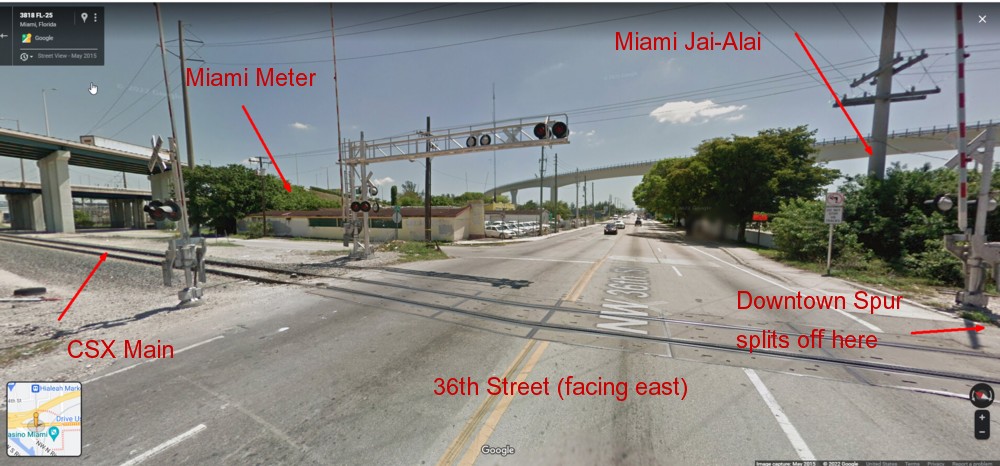 Located at the corner of 38th Avenue and 36th Street in Miami is (or was, may it RIP) one of the most non-descript, utterly forgettable structures one could image, Miami Taxi Meter (one of numerous businesses located there over the years). It's not something that would spring to mind when picking a subject to model. While the architecture wasn't notable, it's location was significant. Situated at the junction of The Downtown Spur and CSX main, it's where railfans would typically park their cars and set up their cameras for "money shots". In times gone by the spur was the SAL double track main leading to the passenger station downtown. If you let your mind wander to all of the trains that have passed in front of Miami Taxi Meter, all of the photos taken from beside it, spanning seven or eight decades, this "nothing" structure is seen in a different light and takes on some sentimental value.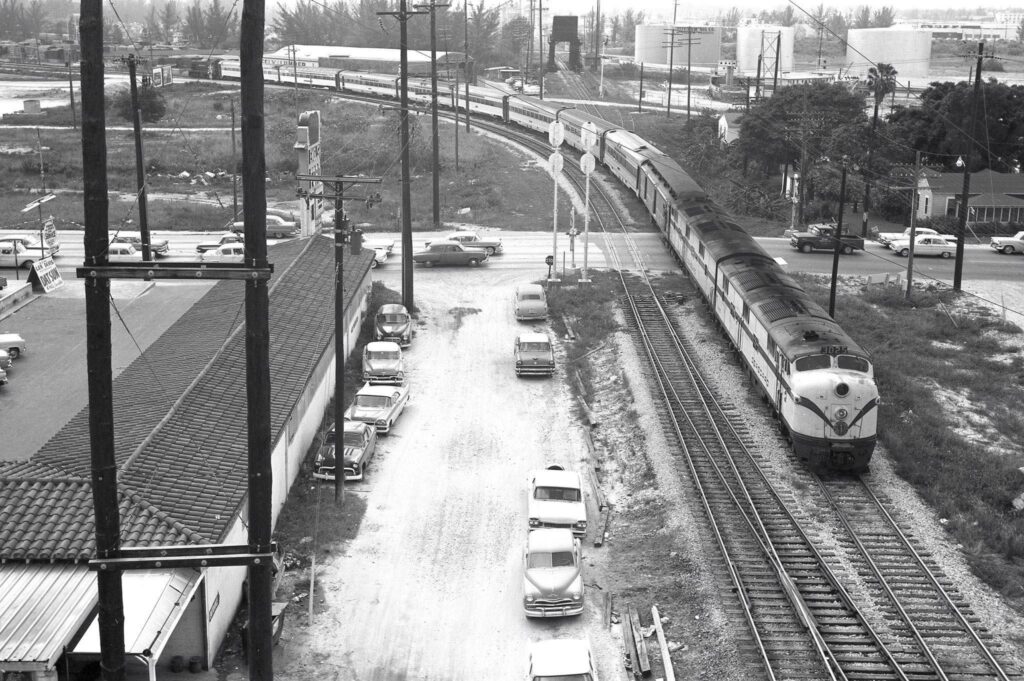 In this vintage photo, likely taken in the late '50's, the yard switcher pulls a SAL passenger train eastward, towards the passenger station downtown on what is now The Downtown Spur. At that time, Miami Taxi Meter was a Ford dealer (lower left portion of photo).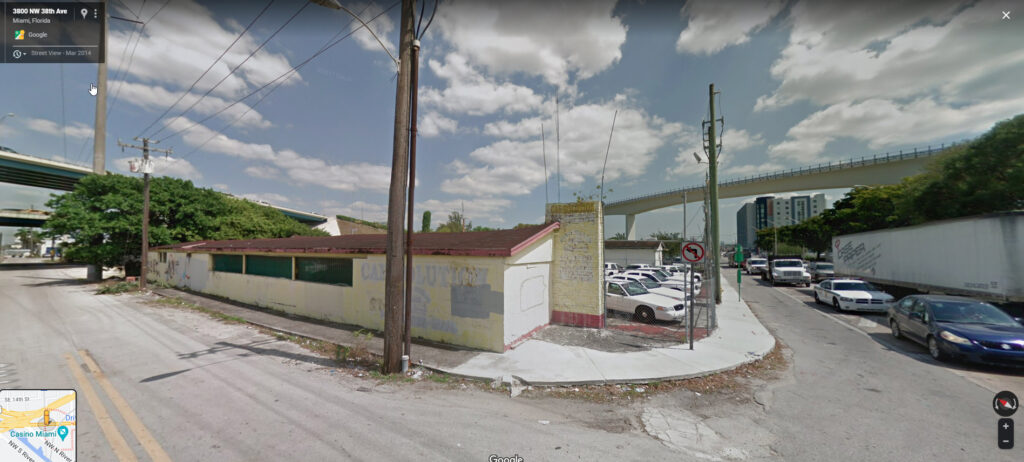 Here's a closer look at the structure as it looked in 2014. It was demolished sometime around 2018 and is now a taxi cab parking lot.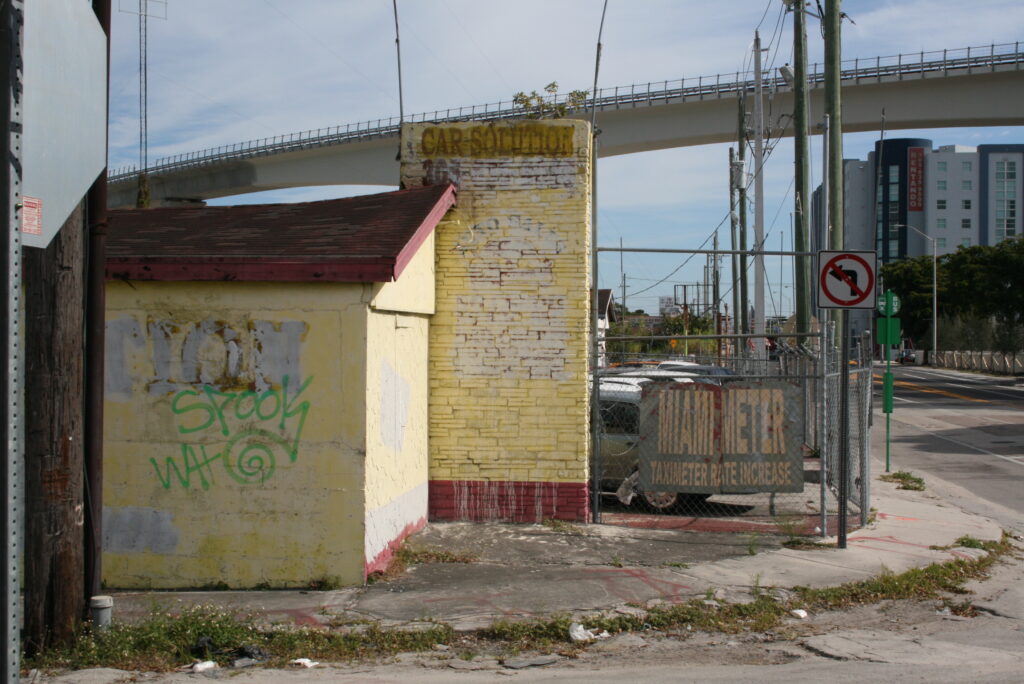 By the early 2000's I had learned the hard way never to take a rail subject's future existence for granted and began documenting anything I had an inkling I might want to model in the future. This shot was from 2012.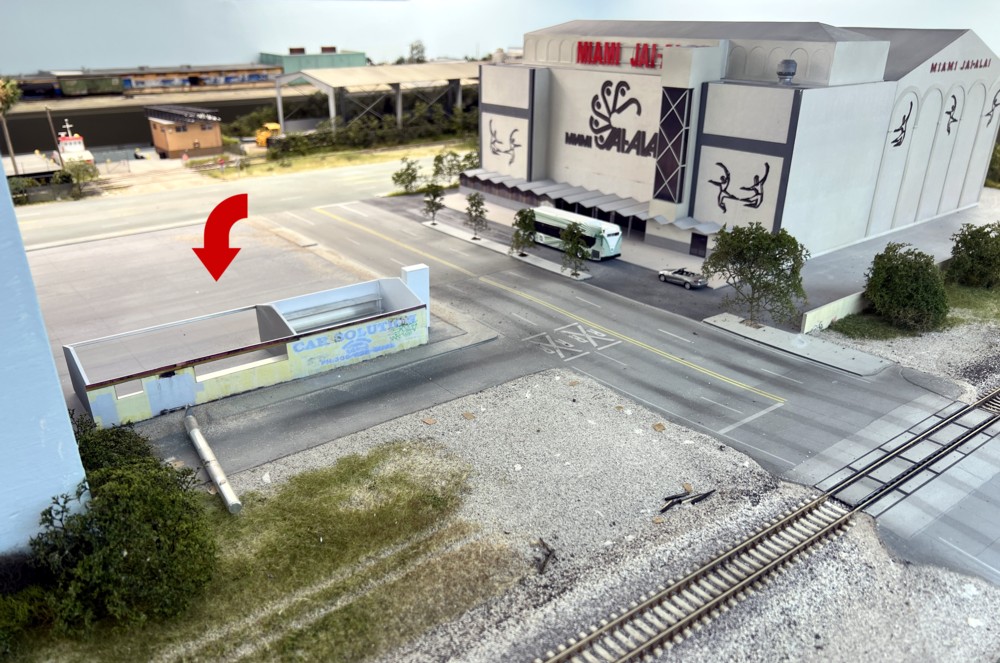 As of this weekend I have the core of the structure and the photo wallpaper files finished. There's still lots of work to be done though.