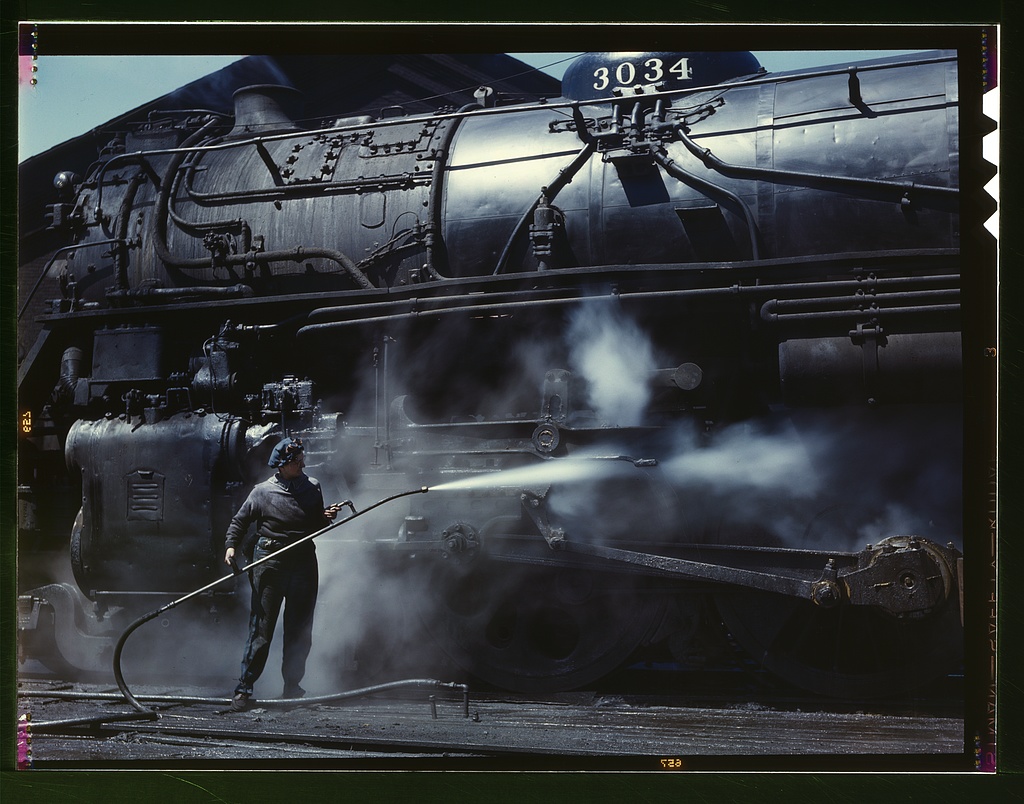 An argument could be made that Jack DeLano was one of the most gifted photographers of all time. His work showcases the mind blowing, intangible, qualities of Kodachrome film. Library of Congress photo. (1940's era)
A recent publishing project has brought me back to the images of renowned photographer Jack DeLano. DeLano's journey is a story in and of itself. What's been on my mind though is trying to put my finger on what makes his images different. Can it be identified? If so, can we apply it to model railroad photography. Part of the equation is DeLano's superstar compositional skills. The other part is the color film he used, Kodachrome. Once routine, I used it during my teenage railfan years, it's properties are now considered legendary.
In his excellent blog, A Kodachrome Retrospective, James Tocchio writes, "In the short documentary The End of an Era, a National Geographic film crew follows Steve McCurry as he shoots and processes the final roll of Kodachrome to roll off the assembly line. A man who's possibly shot more Kodachrome than anyone else (by his own estimation, over 800,000 images) calls it a legendary film, adding, "Probably the best film ever made."
That's pretty high praise. But what made it so phenomenal?
Kodak's contemporary literature is decidedly understated when measured against all the lauding the film receives today. They described Kodachrome as nothing more than a moderate-speed, extremely fine grained film for daylight shooting. Nothing too special there. Even when rating the film's resolving power, things were rather staid. With 96-135 lines per millimeter, it landed right in the middle of Kodak's resolving power scale. But these descriptors fail even to hint at what made Kodachrome so special. For that, we have to talk to photographers.
When asked what made it his favorite film, Ned replied with one succinct sentence. "Brilliant, natural colors."
This sentiment's been echoed by everyone I talked to. The owner of my local processing lab, a shop that's been in business since the 1970s and has weathered all the storms of the past fifty years, said of its colors, "Kodachrome was unreal. Actually, it was extremely 'real'. No other film could make such true, vivid images. When you exposed it right, you got a slice of real life on film. It was incredible. The best photos I ever took were made on Kodachrome."
In the film, McCurry confirms these statements on Kodachrome's intangible qualities. "Sublime, rich colors. The best rendition of reality."
So, the question becomes, can we edit digital images to replicate Kodachrome? Far easier said than done. McCurry eludes to the difficulty of doing so when he refers to the film's "intangible qualities". Capturing "intangible" and putting it in a bottle is an elusive goal. Photo editors with more talent than I'll ever have, are giving it their best shot. One such editor is Jamie Windsor who has a great video on YouTube where he explains the challenges. He's made an extremely respectable run at capturing the Kodachrome look, even offering an editing plug-in at a ridiculously low cost.
It's going to be fun to watch people take a run at seeing if they can capture Kodachrome's magic with digital. If they are ultimately successful, applying it model photography opens up an entire new world of creative possibilities.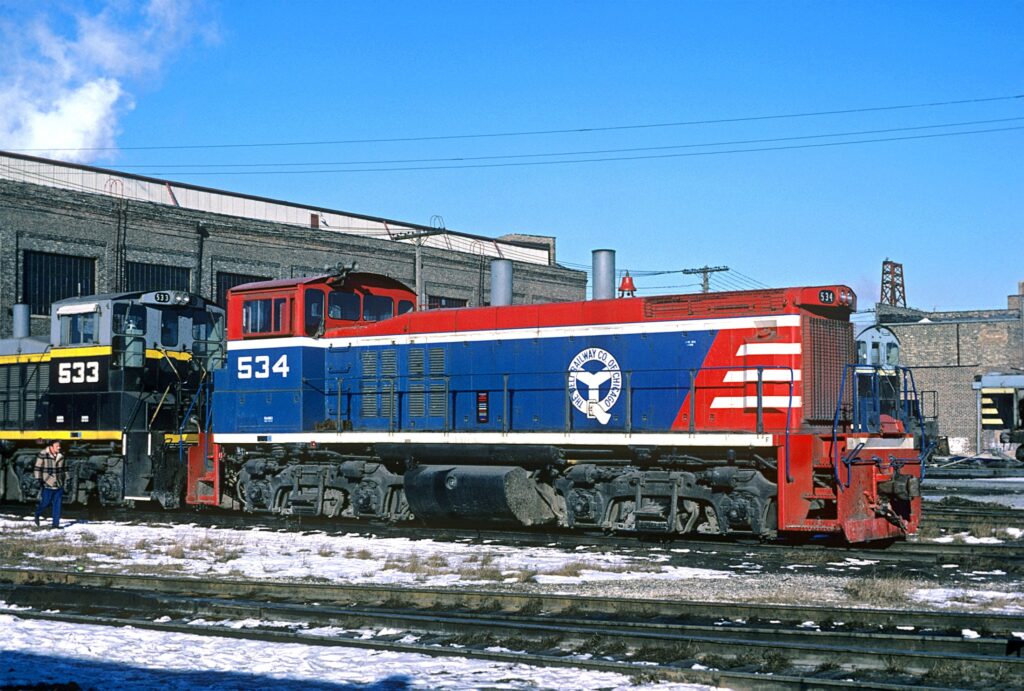 I took this image in the late 1970's using Kodachrome. Back then we thought nothing of it. It was just what we all used. Digital is amazing but it has yet to capture the intangible qualities of this legendary film.