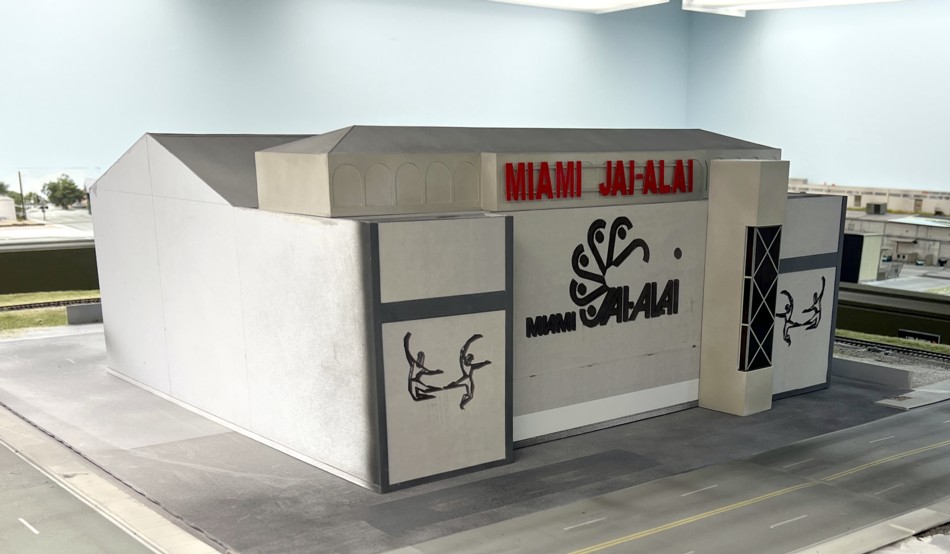 Things are finally taking shape to the point where you can see what the structure's purpose is. This week I applied the front side photo laminates, completed the glass staircase, and fabricated the large billboard logo on top.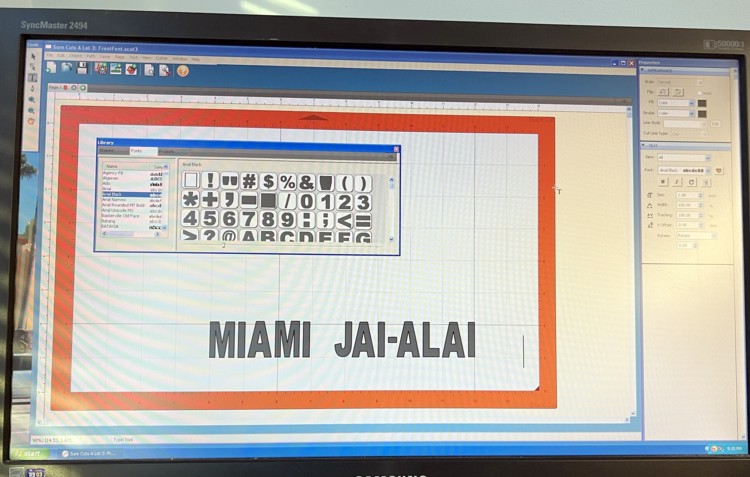 If you've ever tried working with individual letters (decals, etc.) you know how unforgiving the eye is if things are even slightly out of alignment. In addition, the lettering on the front billboard seems to be compressed vertically and horizontally making it unlikely I could find suitable lettering at a craft store. Time to pull out the cutting machine. The simple CAD program that came with my cutter makes it very easy to make these adjustments.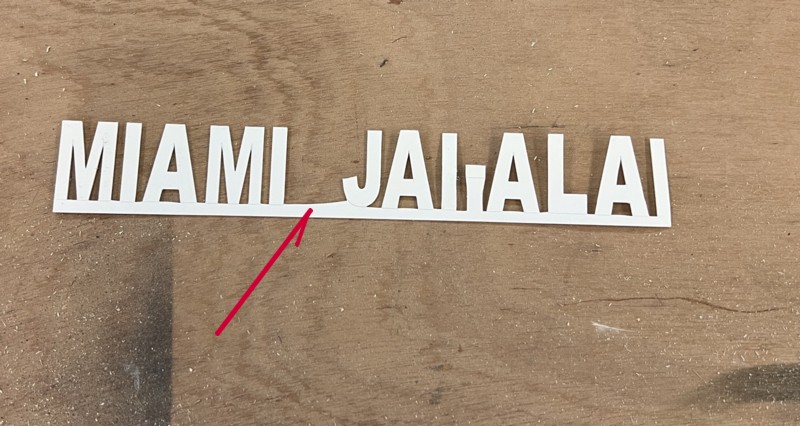 The billboard was cut out of .020″ styrene sheet. I intentionally created a sprue on the bottom to keep everything aligned.

I airbrushed the entire block red, glued alignment beams made from code 55 rail to the back, and then cut away the sprue.