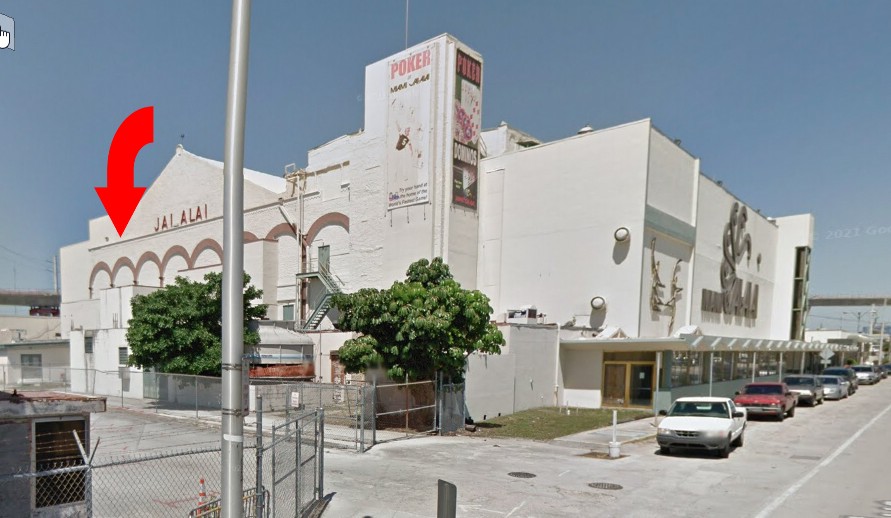 One of the several tricky steps of building Miami Jai-Alai is fabricating the distinctive arches on the sides and front top. No commercial parts are available and it would be impossible to get clean cuts by hand. Time to dust off the craft cutter.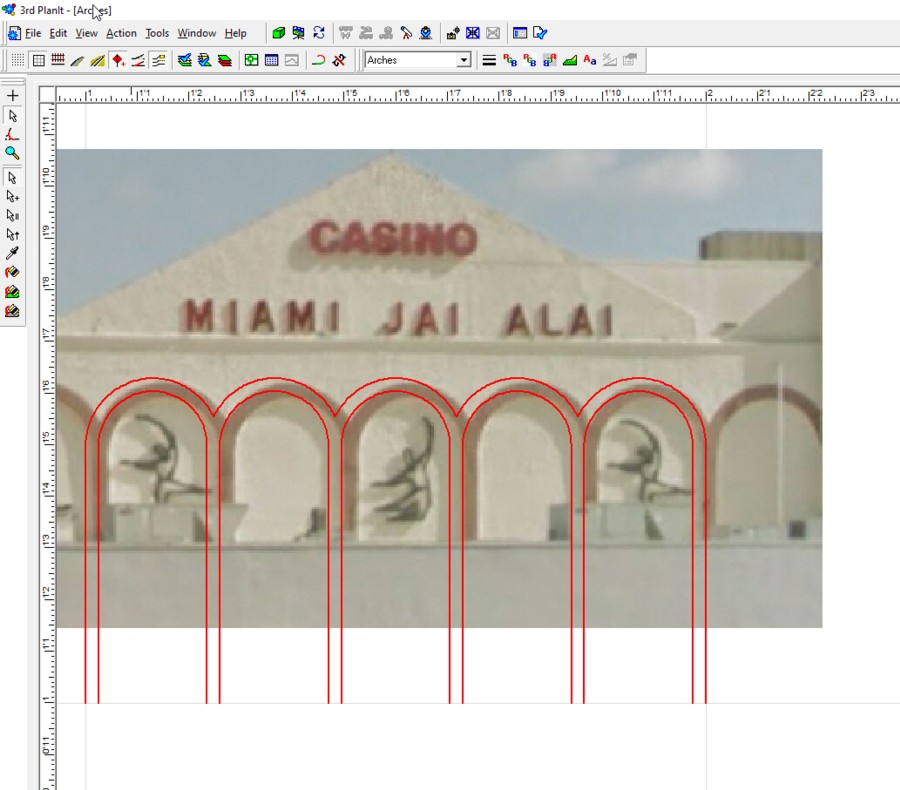 The first step is to draw the arches in CAD. One particularly nice feature of 3rdPlanIt is its ability to import photos. Using Google Streetview I captured an image of the side, cleaned it up, and dumped it into the CAD program. With that done, I basically traced the arches. Since the craft cutter wouldn't recognize the file type, I exported it in .dxf format, opened it in Adobe Illustrator and re-saved it in Adobe's .ai format.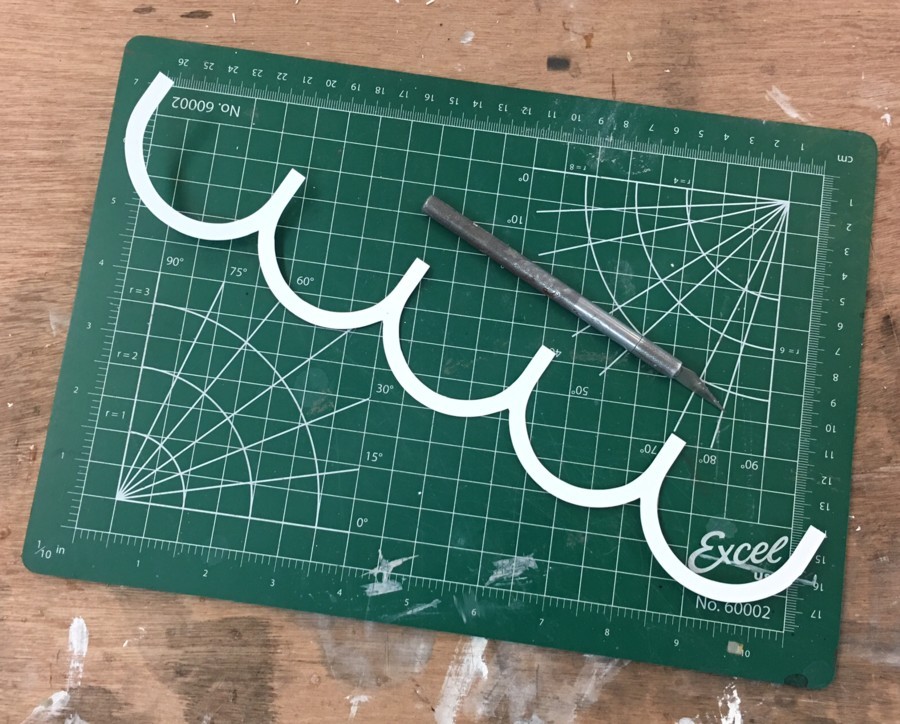 Creating the drawing was the hard part. Once that was accomplished I simply fed a sheet of .020″ styrene into the cutter and, voila, in less than a minute it cut a perfectly shaped piece. The cutter can't really cut through the styrene so you're essentially making a deep scribe and then using the bend and snap method get the part.