May In Miami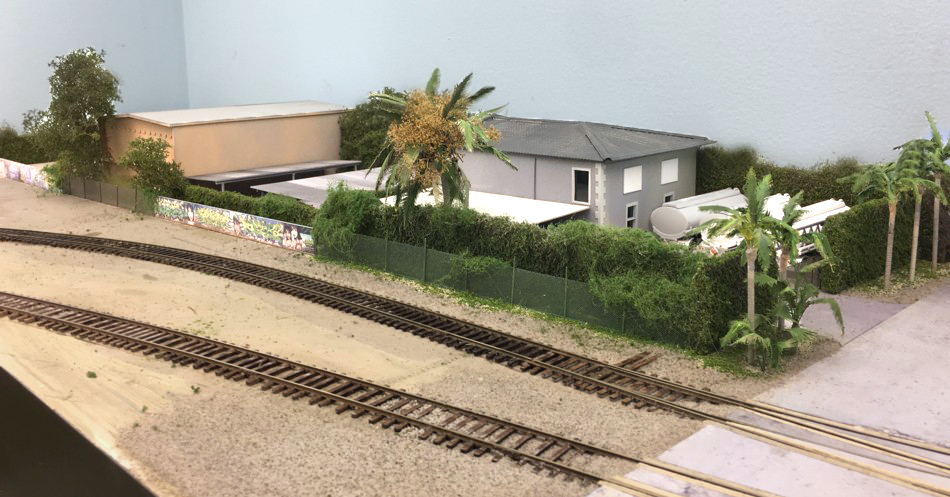 May saw continued work on the scenes surrounding 30th Avenue. At the southwest corner of the intersection is a series of low lying light industrial buildings which was the focus this month.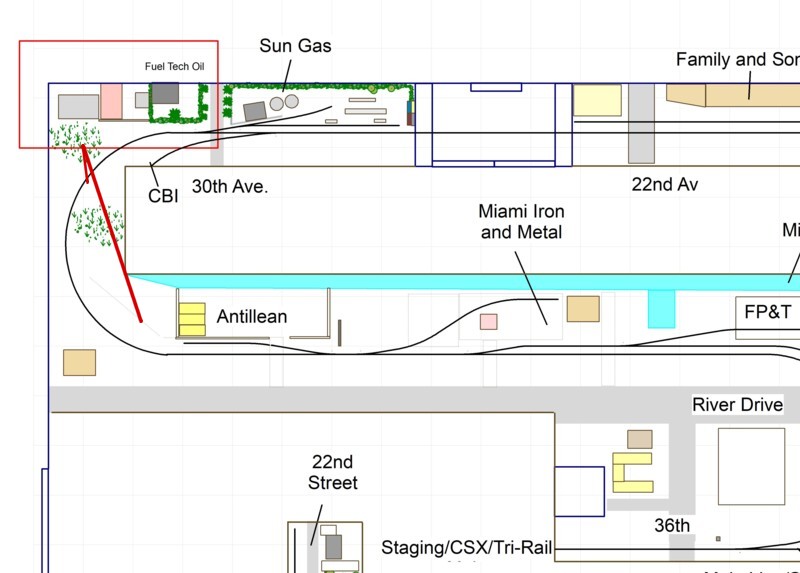 To help you get oriented, here is where the scene is on the layout.
Here's the prototype facing southwest from 30th Avenue. Antillean Marine is in the distance and CBI is just out of view to the left.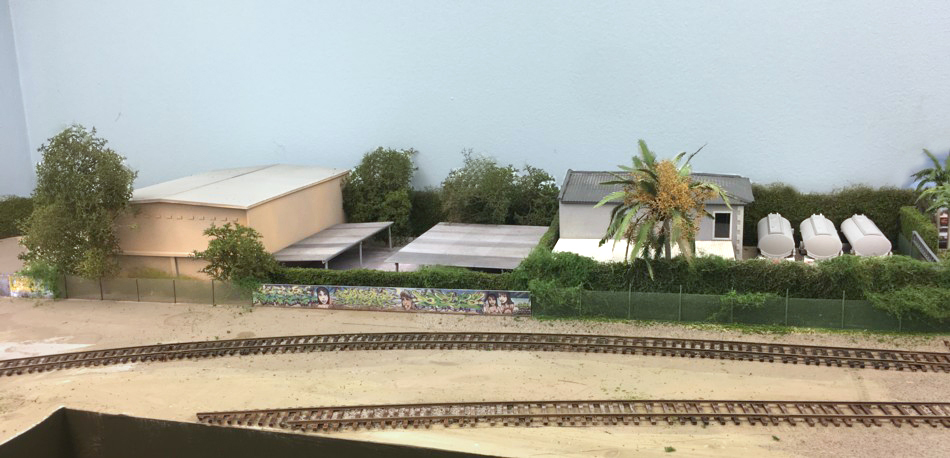 Going from right to left we have: Fueltech oil, an auto repair shop with a very distinctively tagged cinder block wall, and a two story peach colored business of unknown name. The spur in the foreground is for CBI. All structures were scratch built and, given their simple shapes, fairly straightforward to put together. The biggest challenge was the Spanish tile roof on Fueltech's office. Still to be done is one more structure to the far left, more vegetation, and some vehicles for the repair shop.