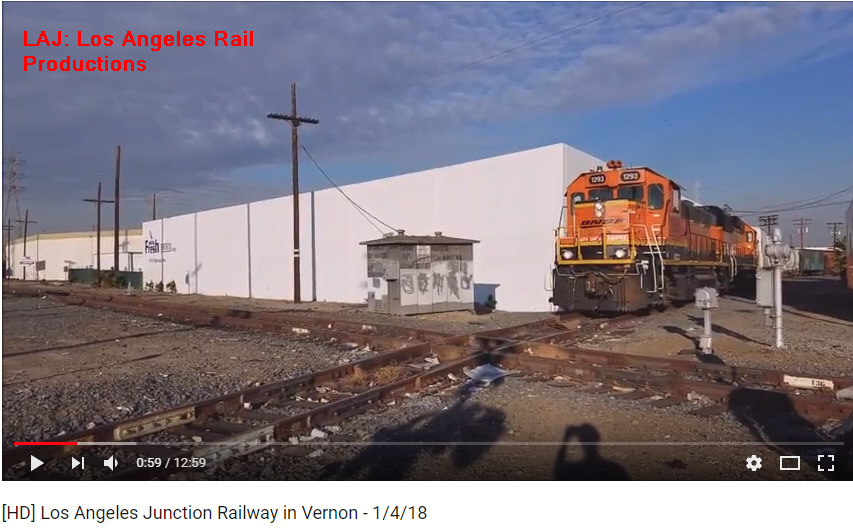 I always look forward to the LAJ videos put out by Los Angeles Rail Productions.  For those that share my interest in the LAJ, check out his excellent video from January.  Link HERE.  He shot this in HD so treat yourself to watching it in full screen.  Some things that jumped out at me:
-At the :47 mark notice the conductor locking the crossing signal box.
-At the 1:27 mark note how how the trains stops at the grade crossing to pick up the conductor.
-Note the ARMN reefer in the opening sequence
-Note overall the really slow running speeds, an aspect of prototype operations many modelers struggle to represent.
-At the 12:50 mark there is a super cool sequence where the LAJ switch job "meets" with a UP  switch job.  Don't see that very often.
Enjoy!