The latest work has centered on the crossing signals and light posts along District Blvd.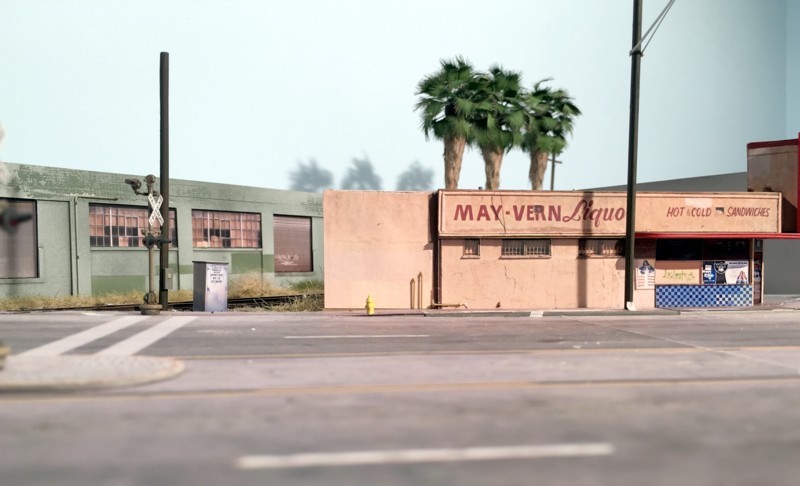 Standing in District Blvd. facing southwest.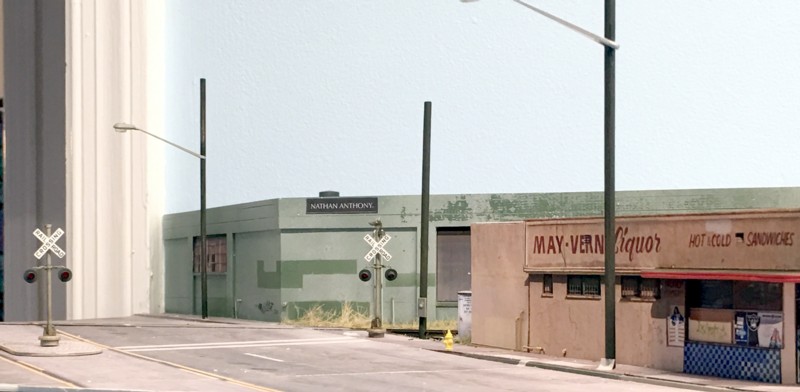 Facing southeast down District Blvd.  The crossing signals are Details West,  I took the cobra light heads off of Walthers street lights, airbrushed them a light gray and then mounted them to skewers painted Model Master US Army Helo Drab.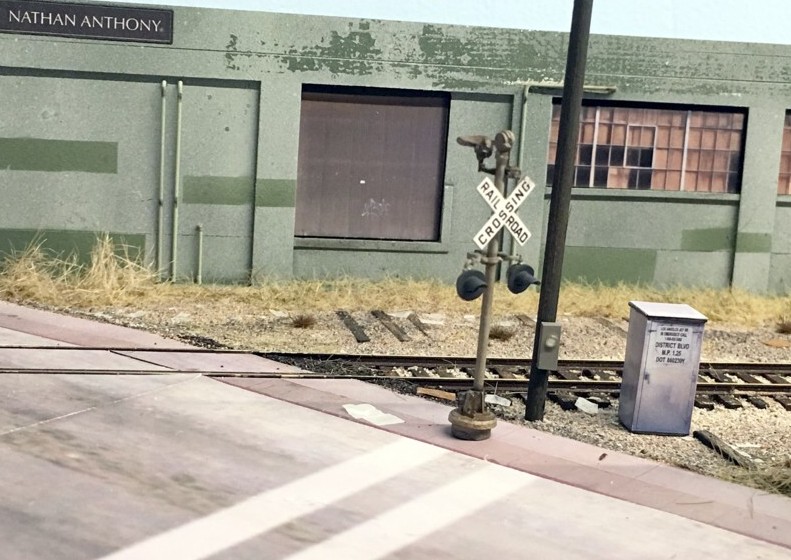 Here's a close up of the crossing signal.  I added the extra and distinctive LAJ head from extra parts in the Details West kit. The panel box is a folded photograph of the prototype.