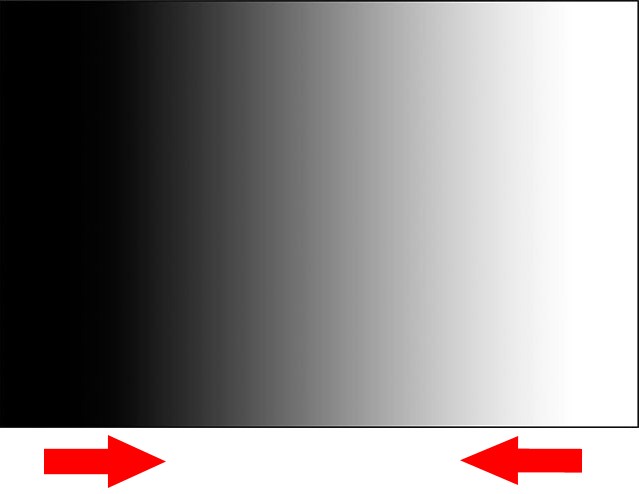 The subjects we model are out in the elements.  They are ravaged by the weather which takes it's toll and does so quickly.  The end result is a color spectrum that will always drift towards center. Darks fade and light colors shift to gray.   Although, at first glance, subjects may appear to be pure black or pure white, they very rarely are.  They're charcoal and light gray.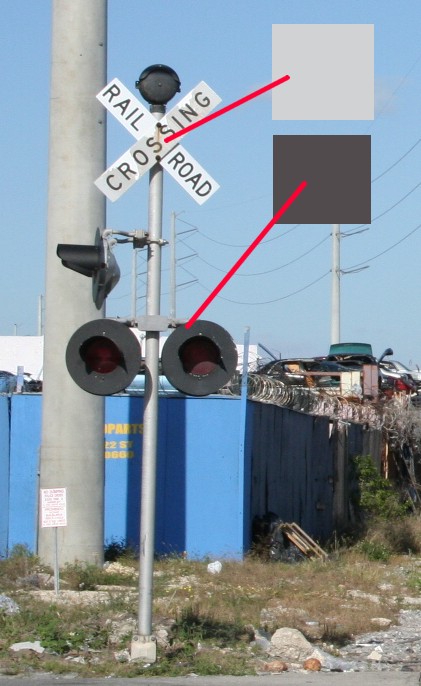 Photo editing software has a tool called an eyedropper which, when you use it to click on an area, will show you exactly what color it is.  I've illustrated this in the shot above where you can see the true colors of the crossbucks and signal face.
Black
Instead of pure black, use Rustoleum Dark Gray primer.  If you want to step to an even lighter gray, try Rustoleum Painters Touch 2x Ultra Cover Flat Gray Primer #249088.
White
Instead of pure white, try Model Master "Light Gray" #4765.  If you're using rattle cans, lay down an initial layer of Rustoleum Light Gray Primer and then lightly fog on a layer of Flat White.  The underlying gray will show through and tone down the brilliance of the white.