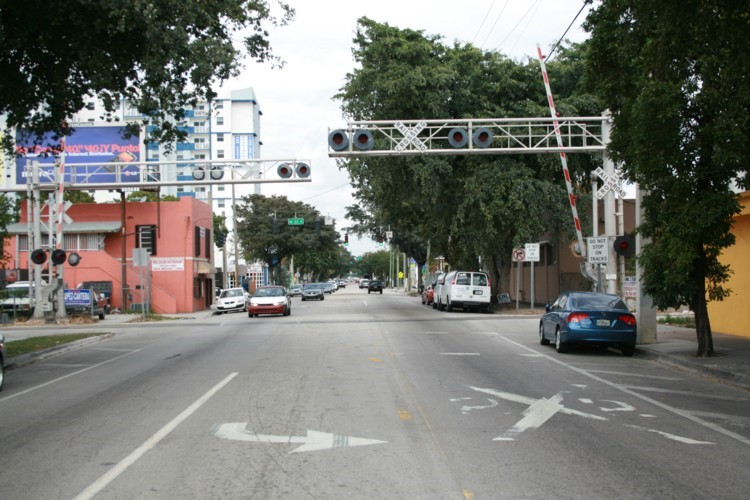 Cantilever crossing signals are such a common feature of the modern rail scene that they are likely to be needed on any layout based in the present era.  At the current time the only model of these signals is the Walthers product.  Although not terrible, there was always something that seemed a bit off with the Walthers model.  I couldn't quite place my finger on it.  My original thought was the mast diameter was too large and the signal faces way off.  Not the case.  The prototype mast is quite large.  The Walthers signal faces aren't perfect but aren't bad either.  Looking closely at the model and comparing it to the prototype photos, the culprit is the walkway (specifically the handrails) on the Walthers model.  It is really distracting, not located correctly, and too tall.   This isn't too hard to fix.  The cantilever is also too short but given that the mag wire is embedded in the model you really can't do much hacking to correct this issue.
I decided to play around with the model to see what could be done.  Going in the one thing I didn't want was a major project.  I had no desire for rivet by rivet perfection.  Instead I just wanted to see if I could make it look better to the casual observer with a few hours work.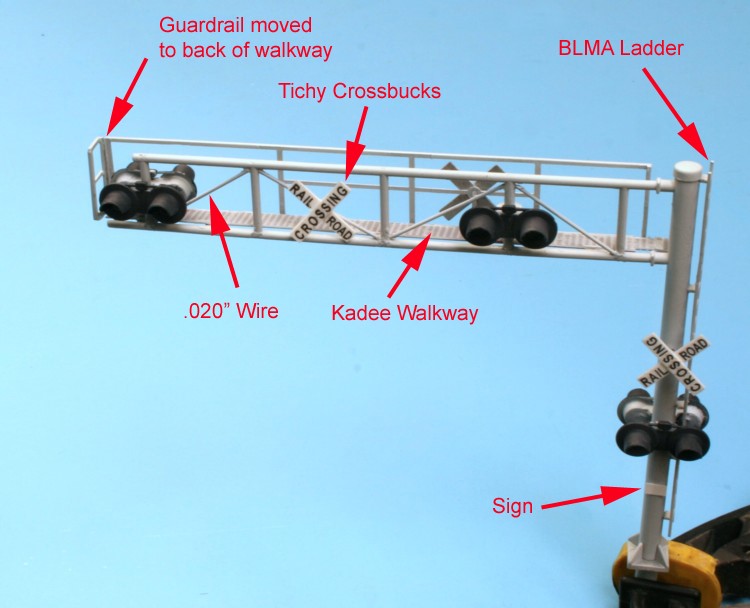 Here's the Walthers starting point.  I've highlighted the offending walkway and handrails.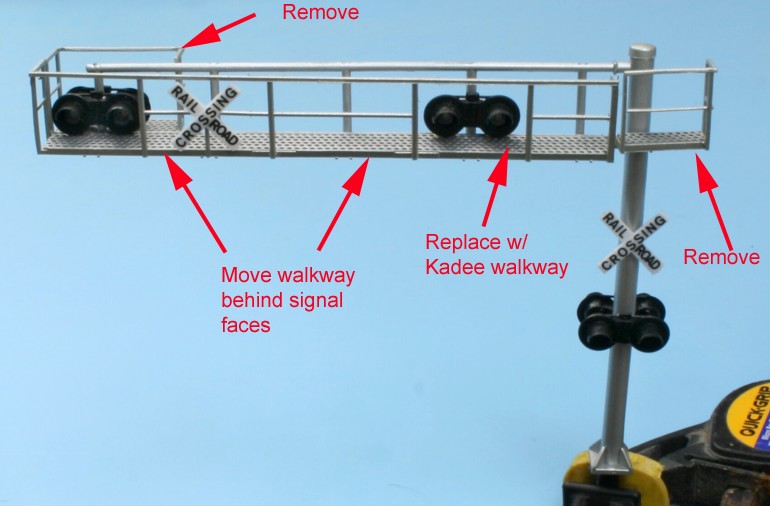 I began by stripping all of the walkways and handrails off.  Next a Kadee boxcar roof walk was installed. The prototype has X bracing which was easily modeled with .020″  wire.  One face of the original handrails was then trimmed off and placed behind the walkway and signal faces. A BLMA ladder was run up the mast.  The entire structure was airbrushed with Model Master light gray to represent oxidized metal.  I may experiment with the Alclad metalizer line at future locations.  The signal faces were painted grimy black.  Original crossbucks were replaced by thinner ones from Tichy.  That's it.  All and all about three hours work for one mast.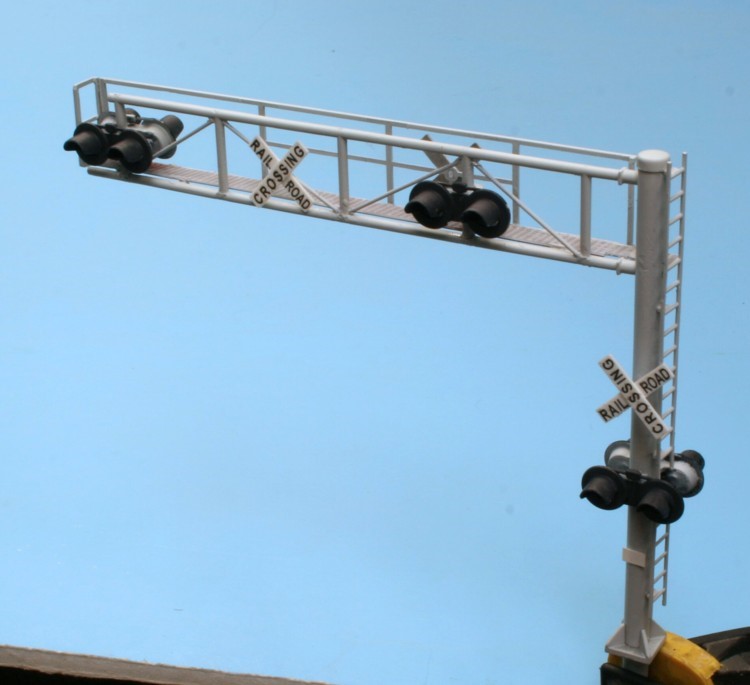 Here's another angle. (Yes, I did find out after I shot these photos that the Xbuck is upside down 🙁  It's been fixed.)