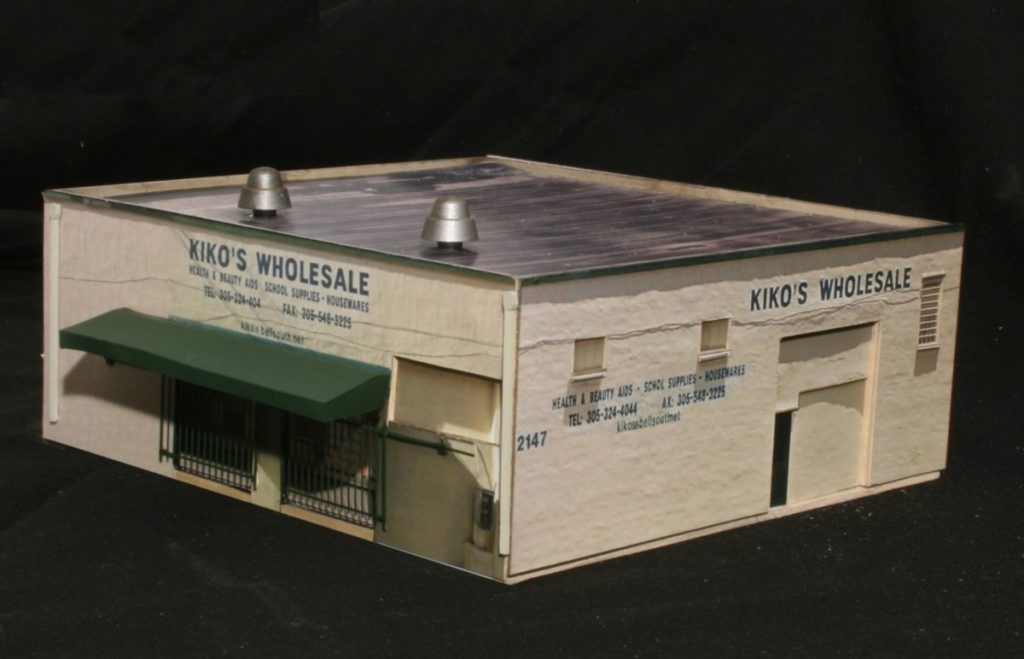 The "renovation" of Kiko's Wholesale is now complete. The old faded laminates have been replaced with new and fresh ones printed on gloss photo paper and then dulled. In the fifteen years since I started using photos I've gradually refined the process. Whereas the original Kiko's was essentially a flat cube with no relief, in new version I've cut holes in the core and added substantial relief both inside and outside. Essentially I build a the core to actual shapes with all of the "ins and outs" and then cut smaller pieces of photos for inlays.
Early on I used to look for photos without shadows and would then photoshop out the few ones that remained. I now do the opposite looking for images taken on sunny days with much sharper contrast and more pronounced shadows. One technique of old I wish I could remember is what type of adhesive I used because whatever it was it essentially cemented the old paper to the core making it really hard to remove.
Here's the old model prior to being stripped and re-done. Note the fading, lack of contrast, and flatness.