By Tolga Erbora
CSX has shaken up their service plan in Hialeah, particularly for the Gardens Lead. Previously split between jobs Y220 and Y322, Y220 was abolished some time ago in favor of a remote control job, Y190. Also heard from time to time is an evening Y290.
I was out and about and from listening to the scanner audio, heard Y19003 get permission to occupy the Amtrak Lead. CSX yard jobs typically use the Amtrak Lead to either shove to the handful of customers on the east side of Hialeah Yard, or work the Gardens Lead.
The Gardens Lead continues to be a hive of activity, with at least a dozen customers sprinkled throughout seven leads and a main track. The congestion around Hialeah Yard and demands of the Gardens Lead perhaps make remote control operations a viable answer, for now. Due to traffic conditions, and a full Hialeah Yard, cars continue to be sprinkled wherever they can, even on unused leads.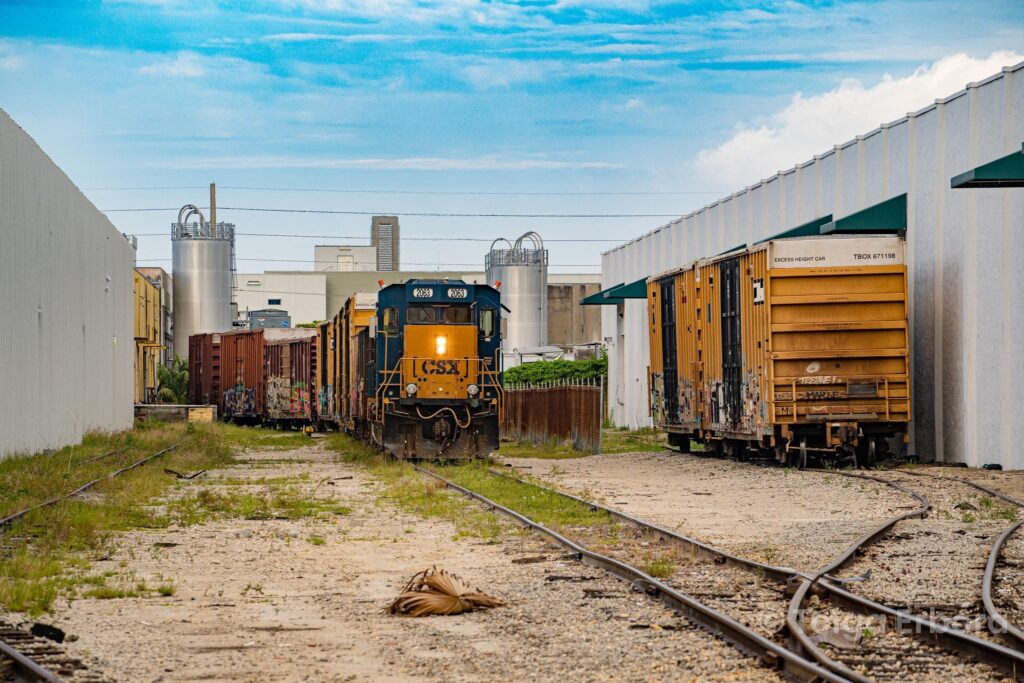 CSX Y19003, the first RCO symbol in quite a while in the Miami terminal, spots a boxcar at Kam Long on track GL3 within yard limits. Boxcars with various foodstuffs go here to be distributed by Kam Long through wholesale.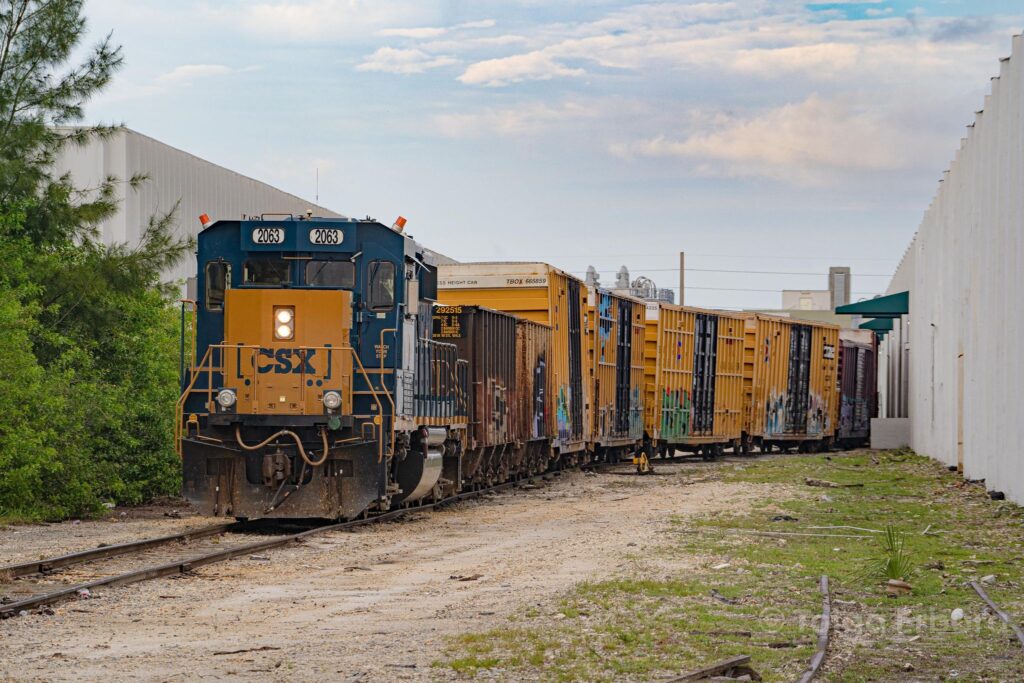 We also see it spotting one of the largest customers, Gulf Atlantic Warehouse. It may be your typical box with doors, but takes in and warehouses a whole variety of dry food products. The track leading in isn't in the best of shape, evident with the cars leaning one way. I was anticipating seeing the TBOX scrape the wall of the building, but it was not close enough for that.
The switching action took about 40 minutes in total. A lot of details can be implemented to make the switch more exciting.
If these two customers don't make the GL appear convincingly busy enough, Altira takes in pellets behind Kam Long over two leads.
The door spacing and spotting at GAW requires a lot of little nudges. I've seen the 2063 nudge back and forth to spot the boxcars no fewer than three times. This takes about 20 minutes for about four cars.
The track layout on GL3 alone makes for a 1.5-2 hour long operating session, especially if you have to spot and pull all customers, or rearrange cars.
You can see more of Tolga's work on his Flickr page HERE.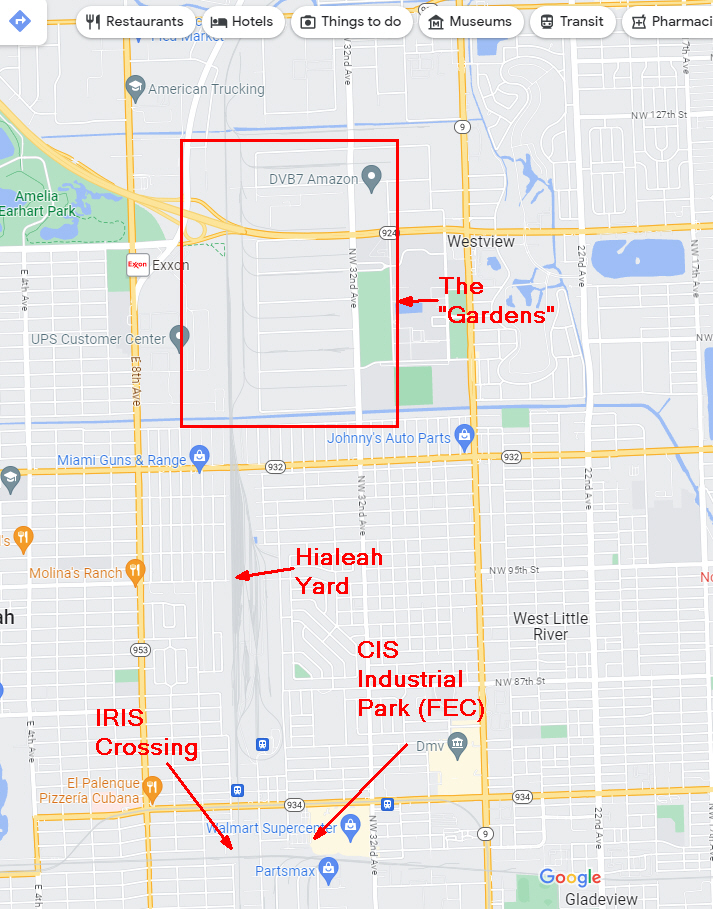 Map showing location of The "Gardens" just north of Hialeah Yard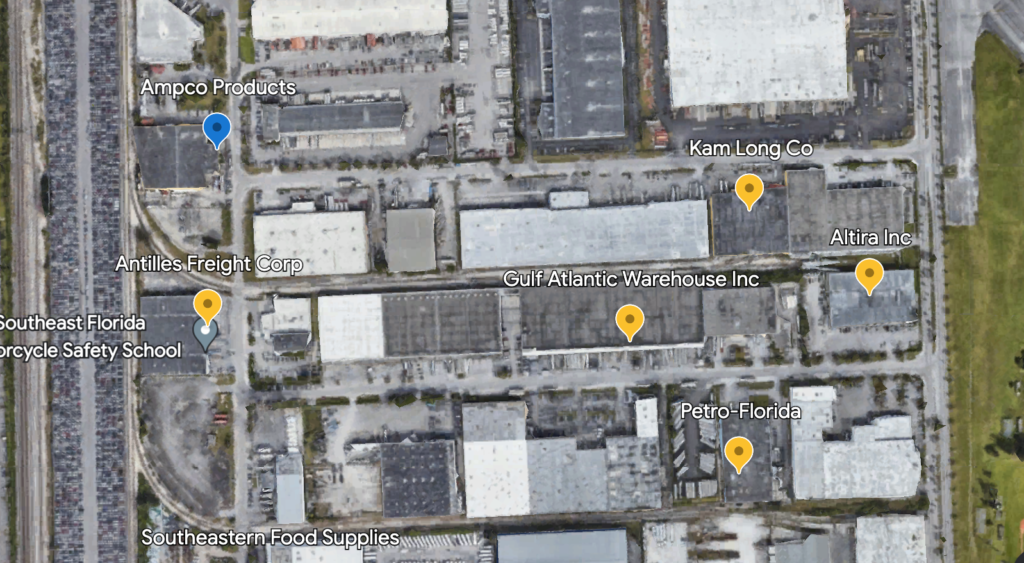 Close up aerial showing the lead with Kam Long and Gulf Atlantic.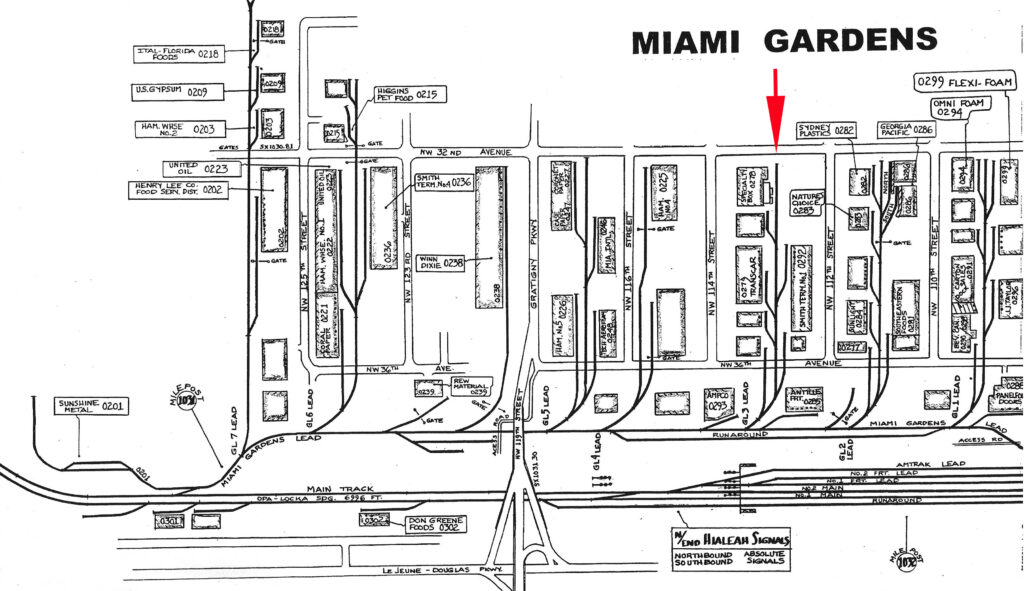 Vintage CSX map of the area.